I have discovered that one of the benefits of having teenagers in my home is that many of the gifts they get are things that I can enjoy playing with. Consider, for example, my son's Nintendo Game Cube that he received last Christmas. Thanks to this gift, I have been regularly enjoying the thrill of street racing in Need For Speed ? Underground, and searching for lost artifacts while shooting and blowing up space aliens in Metroid Prime (episode one). Not only has all of this video game playing been fun, it has also helped me to be a better father as I learn to share and let my son have a turn on his gift.

This electronic diversion has also been a bit of an eye opener for me because it is another example of a new trend in my life ? namely my children trying to teach me things. Yes, I hate to admit it (please don't tell my kids this) but increasingly they have the upper hand over me in certain skills. Again, consider my playing video games while my son is watching me. In my mind I can see that . . .

I have discovered that one of the benefits of having teenagers in my home is that many of the gifts they get are things that I can enjoy playing with. Consider, for example, my son's Nintendo Game Cube that he received last Christmas. Thanks to this gift, I have been regularly enjoying the thrill of street racing in Need For Speed ? Underground, and searching for lost artifacts while shooting and blowing up space aliens in Metroid Prime (episode one). Not only has all of this video game playing been fun, it has also helped me to be a better father as I learn to share and let my son have a turn on his gift.

This electronic diversion has also been a bit of an eye opener for me because it is another example of a new trend in my life ? namely my children trying to teach me things. Yes, I hate to admit it (please don't tell my kids this) but increasingly they have the upper hand over me in certain skills. Again, consider my playing video games while my son is watching me. In my mind I can see that the alien is purple so I know I have to switch my weapon from ice-beam to pulse by moving the yellow toggle on the controller to the right. But then I have to remember which finger on which hand will do that ? a mental process that leaves me oblivious to the stunned look on my face while I struggle to do so quickly. When I commit, make my move, and end up accidentally opening up the map screen instead of blasting the enemy, it's a bit humbling to hear, 'dad, you need to change weapons.? ?I know, son! Don't you have homework to do??

Fortunately, our Father in Heaven is not like Clayton's father on earth. He never wears out with age and neither is He ever overwhelmed by circumstances. When He moves His finger, not only does He always move the correct one, but the very heavens move - if that was his intent.

Our Father in heaven is absolutely perfect in all His desires, ways, plans, and actions. If His children are confused by what they see in life and respond in misunderstanding and perhaps even mistrust of Him, God remains sure and secure in who He is and what He is doing. And when His children supply Him with loving, albeit misguided, advice He never sends them away to work and stop bothering Him. Instead, He always invites them to follow closer, learn and let go of whatever is eclipsing their knowledge of who He has clearly revealed himself to be. We may not always comprehend His handiwork, be we can always trust His heart.

Pastor Tim Davis, Copyright 2005
For permission to reuse or reprint,
please e-mail This email address is being protected from spambots. You need JavaScript enabled to view it.

>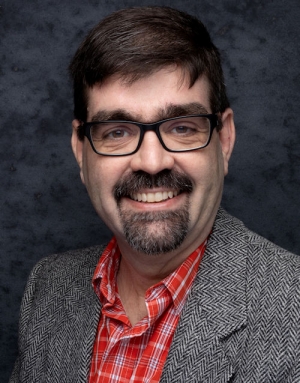 Pastor Tim has retired from pastoring local churches and is now working alongside his wife to help refugees and persecuted Christians.
For more about Cybersalt, the business, head on over to www.cybersalt.com