In one of the gardens in my backyard, I have a flowerbed with poppies growing in it. (No, not that kind of poppy) I don't even plant them now because each fall they reseed themselves. When spring comes, the seeds start to grow and produce a green, wall to wall carpet, of young poppy plants.
I am not much of a gardener. My theory is, "If it can't grow alone, then it shouldn't be growing." (Yes, I have read Genesis 3:17-19) I am all for leaving the young flower plants in their ghetto to fight it out amongst themselves. My wife on the other hand, knows about plants and each year thins out the bed so some of the poppies can thrive. It's not good for plants to grow too close together.
Unfortunately "it's not good to grow too close together" is the philosophy of some Christians when it comes to relating to others in their church. I understand some people's reasons for adopting this approach. Some have been hurt in the past by fellow Christians they trusted and opened themselves up to. Others are naturally shy and find developing intimacy a challenge. Still others are gun shy because of high turn over and exit rates both in the pew and the pulpit. After all, who wants to open up when so many people and pastors move to a new church every few years?
All of the above are understandable, and yet the fact remains that Christians are different than poppy plants - we can only thrive in intimate fellowship with each other. Jesus said that the world would know we are His disciples if we loved one another. (John 13.35) How can we love each other when we aren't close to each other? In Hebrews 10:25, we are told to not give up meeting together so we can encourage one another. How can we do this while maintaining a "safe" distance from others?
No, it's very clear that God's children can only thrive in the close-knit fellowship of the Body of Christ - the church. This spring, move closer to someone in your church and let them move closer to you. Don't let anything or anyone thin you out.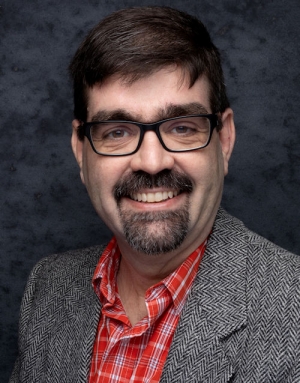 Pastor Tim has retired from pastoring local churches and is now working alongside his wife to help refugees and persecuted Christians.
For more about Cybersalt, the business, head on over to www.cybersalt.com