This week I heard of as awkward and frightening a situation that any man could face - pinch hitting for an expectant mom at a baby shower.
You see, down in Florida there is a work place that had planned a lunchtime baby shower for a coworker named Libby. Unfortunately, Libby was put on bed rest by her doctor the day before the shower. This is where her husband Kelvin comes into the story (so far as the baby shower goes). Kelvin was a real trooper and attended in his wife's place.
Many of you ladies reading this may think, "So what's so hard about that?" Trust me, that all the male readers have already uncomfortably tried to imagine themselves unwrapping a present, holding the gift up and trying to exclaim convincingly, "Booties! Aren't they just darling!" Kelvin, we feel your pain.
A baby shower is the only place I can think of where gifts are opened by someone other than the one for whom the gift has been given. Yet, there are some out there who live like their church is another such place. Many Christians have sat, for years, under sound Bible teaching about the truth that God has bestowed upon every believer a divinely given ability - otherwise known as a spiritual gift - for the purpose of serving God in their church and community. Some even have received more than one.
Unfortunately, too many people have responded to such good and exciting news by just sitting back like babies waiting for someone else to open their gift. They seem content to wait and let everyone else, or anyone else, try to do what God has gifted and called them alone to do. Sometimes these infantile servants make a lot of noise about what is going on around them and when they feel like it they sure can fill a diaper and raise a stink. However, as for getting serious about serving God in the way He has planned for them, they have hidden themselves away behind the bars of their crib - waiting for their environment to be changed.
I'm not saying that it is easy to leave your comfort zone and exercise daring faith in trying new things for God. I'm also not saying that every church out there is always open to new people in old roles or new ideas in place of old habits. But, if for years you have been sitting on the sidelines of your church and wondering why things aren't more like you think they should be, what are you waiting for?
Even more disturbing are the vast number of people in the world who are depending on the spirituality of relatives or even their country to help them out when their life ends and they go to be judged by God. The Bible tells us that God loved *the world* so He sent His Son to die for *the world.* Yet some people refuse to lift even a finger to personally experience God's gift for them.
Instead, they figure they will be ok because their grandfather was a pastor, or they had their kids baptized in a local church, or worse yet, because they live in a country that is considered Christian. Sadly, such people are deceiving themselves into having all of the warm fuzzies of thinking they are going to heaven without actually having to experience what God did for them - and then respond with thankfulness by living a changed life for Him.
Are you a Christian who can't be bothered to do your part in church? Are you someone who thinks you can make it to heaven on somebody else's coattails? If so, stop being so laid back and lazy about such important and eternal things.
Open your own gift.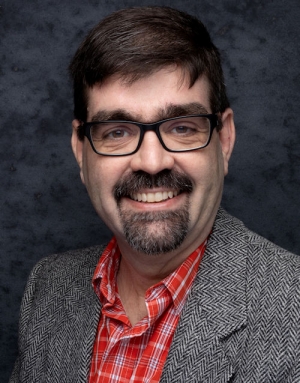 Pastor Tim has retired from pastoring local churches and is now working alongside his wife to help refugees and persecuted Christians.
For more about Cybersalt, the business, head on over to www.cybersalt.com