Phew (fyoo ) ? an interjection used to express fatigue, surprise, disgust or relief. For example:
?Phew, I am so tired I have just got to sit down!?
?Phew! When that tire blew it scared the daylights out of me.?
?Phew . . . . you are so stupid!?
?No residual thyroid tissue. Radioactive treatment was successful. Phew.?
Of all the ?phews? above, it is the last one I like best because on September 13, 2004, that one was ours after our general physician's secretary read to us the medical results of our eldest daughter's one year follow up body-scan after three surgeries and one radiation treatment for thyroid cancer. For us it was more than medical fact. It was the sound of deliverance from having to wait for any more test results (though I had delayed weeks in getting these last results because I was afraid to find out they were bad news).
However, with the relief of the news of my daughter's clear report a quiet somberness has also cast its shadow in a corner of my heart for I remember and know all to well that there are many others out there ? equally undeserving as I am of the blessing I have received - who are still waiting for their ?phew? moment. Such is life in this world, that such moments are sometimes so few.
To those and myself, because I realize life holds no promise that deeply hard times will not come to my home again, let me remind us that God has sovereignly set a day when all who have trusted in Jesus Christ will share in one great and final PHEW!
And I heard a loud voice from the throne saying, "Now the dwelling of God is with men, and he will live with them. They will be his people, and God himself will be with them and be their God. He will wipe every tear from their eyes. There will be no more death or mourning or crying or pain, for the old order of things has passed away." He who was seated on the throne said, "I am making everything new!" Then he said, "Write this down, for these words are trustworthy and true." - Revelation 21:3-5
Pastor Tim Davis, Copyright 2004
For permission to reuse or reprint,
please e-mail This email address is being protected from spambots. You need JavaScript enabled to view it.
>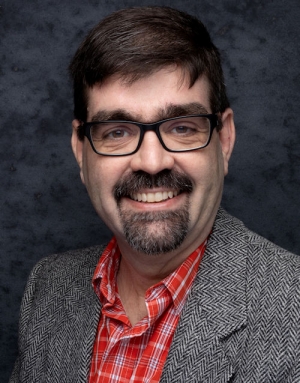 Pastor Tim has retired from pastoring local churches and is now working alongside his wife to help refugees and persecuted Christians.
For more about Cybersalt, the business, head on over to www.cybersalt.com