Entertainment
Details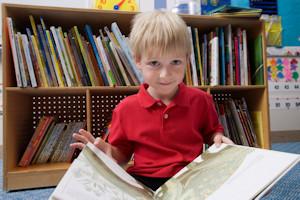 Why is "phonics" not spelled the way it sounds?
Details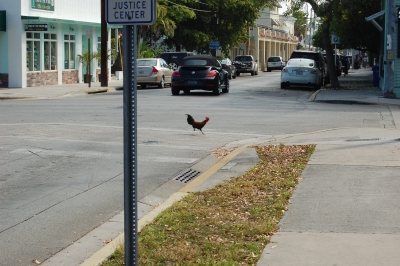 Question: Why did the chicken cross the road?
Answers:
KINDERGARTEN TEACHER: To get to the other side.
PLATO: For the greater good.
ARISTOTLE: It is the nature of chickens to cross roads.
KARL MARX: It was a historical inevitability.
TIMOTHY LEARY: Because that's the only trip the establishment would let it take.
SADDAM HUSSEIN: This was an unprovoked act of rebellion and we were quite justified in dropping 50 tons of nerve gas on it.
Details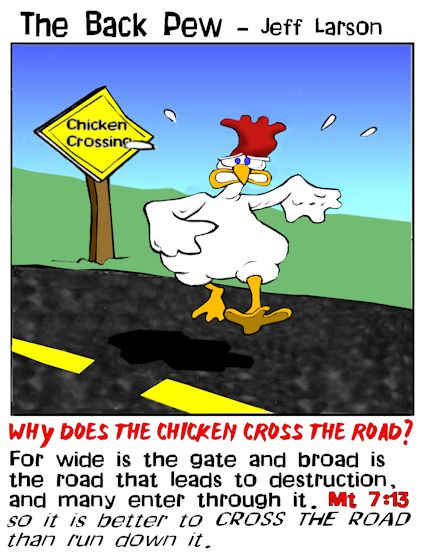 Why does the chicken cross the road cartoon illustrating a bible message
Details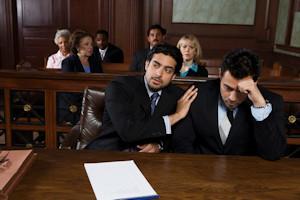 Clothes don't necessarily make the man, but a good suit makes a lawyer.
Details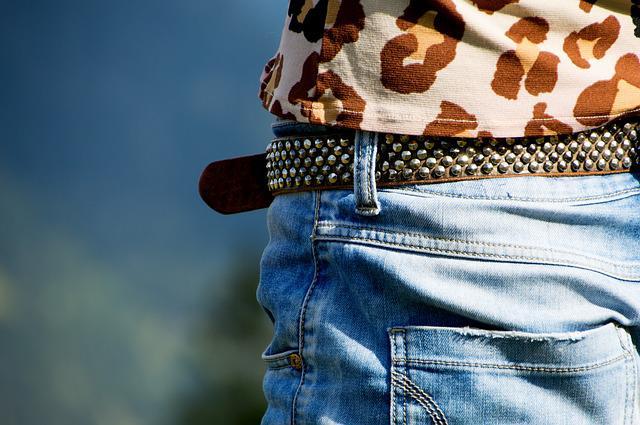 My belt holds up my pants and my pants have belt loops that hold up the belt. What the heck is really going on down there? Who is the real hero?
- Mitch Hedberg
Subcategories