Today, (July 21) is my birthday. As birthdays go, mine seem to go pretty fast. It used to be that my birthday came every year. Now, every time I turn around it's my birthday. I'm tempted to stop turning around.

This week I've given some thought to the aging process and the very idea of getting older. One conclusion I've come to, I plan to get as old as I possibly can.

I'm ready to die, of course, but I'm planning to live as long as I can. Even now, I am practicing diminished mental capacity, so when I go completely senile nobody will recognize the difference. The Gracious Mistress of the Parsonage believes, and has said as much, that I have achieved my goal already.

I'm not sure if I'm happy with her evaluation or if she is just being sarcastic. I'm in no position to ask, plus I really don't want to know the answer.

On contemplating the aging process, I also concluded that . . .
Today, (July 21) is my birthday. As birthdays go, mine seem to go pretty fast. It used to be that my birthday came every year. Now, every time I turn around it's my birthday. I'm tempted to stop turning around.

This week I've given some thought to the aging process and the very idea of getting older. One conclusion I've come to, I plan to get as old as I possibly can.

I'm ready to die, of course, but I'm planning to live as long as I can. Even now, I am practicing diminished mental capacity, so when I go completely senile nobody will recognize the difference. The Gracious Mistress of the Parsonage believes, and has said as much, that I have achieved my goal already.

I'm not sure if I'm happy with her evaluation or if she is just being sarcastic. I'm in no position to ask, plus I really don't want to know the answer.

On contemplating the aging process, I also concluded that age is a funny thing. The older you get the funnier you look. I believe this is a joke God plays, especially on men.

Women, overall, don't seem to suffer the ravages of the aging process as men do. Or, they seem to be able to hide it much better than men. Every morning God reminds men of how funny looking they are becoming by making them shave, hence forcing a glance in the mirror and confirming the funny look.

This brings up the subject of wrinkles. Why did God give us wrinkles?

Every baby is born with an abundance of wrinkles. On babies they look so cute and adorable.

Then the baby begins growing out of those wrinkles. For a few years it looks pretty good, with no trace of wrinkles, at least nowhere showing. At that point a person forgets about wrinkles, which is God's way of creating a false sense of security and then sneaking up on a person.

One day he looks in the mirror while shaving and discoverers wrinkles. Believe me, there is nothing cute and adorable about wrinkles on an old man.

Trying to shave a face creased with wrinkles is like riding a bicycle across the plowed field. It can be done, but somewhere, hiding in the field, is a rock that will throw you off your bicycle. One look at my face and you can see my razor has hit many rocks.

Every person's history can be compressed into this phrase, "from wrinkles to wrinkles." This reminds me, I'm getting low on my anti-wrinkle cream.

In spite of all of this, it is important to celebrate your birthday if only to remind you that it is more than just one more candle on the cake. I'm at the place in life that it takes three birthday cakes to handle all the candles and the presence of at least one fire truck.

The important question at this stage is how do you celebrate your birthday when you've done everything? Then a wonderful thought pierced my grey matter. This does not happen often and when I recovered, I began putting my plan into action.

This year I plan to celebrate my 90th birthday. I admit I am far from being 90 years old. And that's just the point. It is a wonderful occasion to celebrate a 90th birthday.

I've been to many such celebrations and enjoyed myself tremendously. For one, it takes five birthday cakes to handle the candles. All that birthday cake, and as everyone knows, it is bad luck not to finish the entire birthday cake at the party.

There are several other important considerations involved in celebrating my 90th birthday this year. The first consideration is the way I'm going right now, there's a good chance I may not reach that milestone in my life.

I had an uncle who died when he was 89 years and 11 months old. We celebrated his 90th birthday, but it did not do him any good. I want to be present at my 90th birthday celebration.

Then there is a good chance if I live that long I might not be in any shape to celebrate my birthday, or even to know it is my birthday. What fun is that?

Since I have no guarantee about reaching 90 years, or what state of mind I will be at the time, I have decided to celebrate it this year. At least I'm planning to have five birthday cakes, one of each flavor under the sun.

In actuality, there are no guarantees of life in this life. Nobody knows for certain when, where or how they will meet their demise. It is not how long a person lives, but how that person lives, that really makes a difference.

The Apostle Paul understood this better than any other person. Toward the end of his life he wrote this: "I have fought a good fight, I have finished my course, I have kept the faith: Henceforth there is laid up for me a crown of righteousness, which the Lord, the righteous judge, shall give me at that day: and not to me only, but unto all them also that love his appearing." (2 Timothy 4:7 — 8 KJV.)

A birthday is not just another candle on the cake, but a reminder of the fleeting nature of life. Life should be a daily celebration.

The Rev. James L. Snyder is pastor of the Family of God Fellowship, 1471 Pine Road in Silver Springs Shores. He and his wife, Martha, live in the Shores. Call him at 687-4240, or e-mail This email address is being protected from spambots. You need JavaScript enabled to view it.. The church Web site is www.whatafellowship.com.

Rev. Snyder is host of the weekly radio program, Sunday Joy, heard at 9:30 a.m., on WOCA 1370 AM.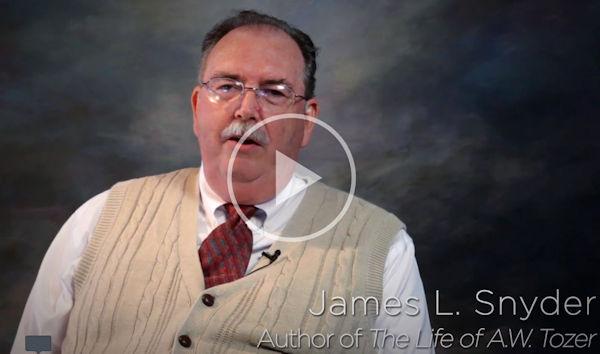 Dr. James L. Snyder, is pastor of the Family of God Fellowship, 1471 Pine Road, Ocala, FL 34472. He lives with his wife in Silver Springs Shores. James is an award winning author whose books are available at https://amzn.to/2SMOjwO.
Call him at 352-687-4240 or e-mail This email address is being protected from spambots. You need JavaScript enabled to view it.. The church web site is www.whatafellowship.com.
Hello everyone!