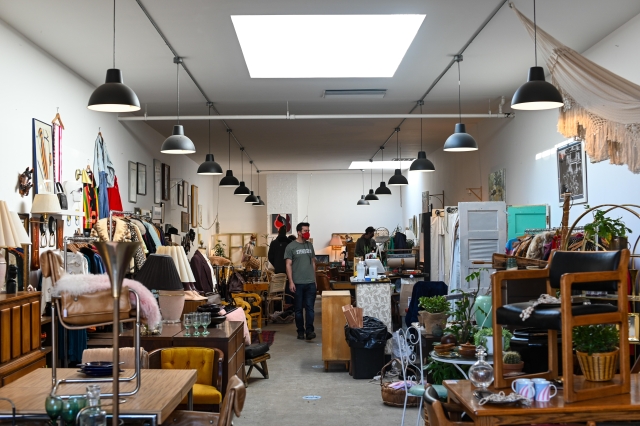 After about a million days of toil, sweat and aggravation, the Gracious Mistress of the Parsonage and I decided to take a few days off and relax.
I am not a real expert when it comes to relaxing. I have not pursued a PhD in relaxing and therefore it is a foreign theme to me.
Of course, I have advised many people to chill out, relax a little bit and not get so excited about things. What doctor do you know who takes his own medicine? Or, what pastor do you know that listens to his own sermon?
I could preach a sermon to beat all sermons on relaxing and not getting so uptight about things. You would think after listening to some of these sermons that I was an expert in this area. My expertise is only in telling other people what they should be doing. I do not have time to listen to my own sermons.
My wife and I realized a month or so ago that we have not taken a day off in over six months. Actually, we were trying to figure out the last time we did take a day off.
"I think," my wife said most reflectively, "that we should take a day off and relax."
It has been my policy throughout my marital life to not disagree with my wife. This was one of those times when I was in full agreement with her statement. It doesn't happen often, when it does, it is time to celebrate.
For us, a couple days off takes a couple months of planning and when I say planning, I mean planning.
We had to coordinate the date with the rest of our family, and with the church schedule.
I fully understand that the church will run quite well without me, but I have conned myself into believing that it can't. That means, I have to make special plans for when I take a day off.
It did not take me long to rearrange my schedule, but it was a different story with my wife.
She had to coordinate her schedule for a couple days off with both of the daughter's schedule because she watched the grandchildren while the parents were working. It took several months for her to coordinate all of the schedules and finally, voilà, we arranged a time that we could "leave Dodge," and head to St. Augustine for a couple days off.
We left after the Sunday evening service and our plan was to return Wednesday before the Wednesday night service. If you plan something right, it all comes together.
We left that Sunday night and headed for our motel to settle down for several days of rest and frivolity. I do admit that I have a PhD in frivolity and so I was ready to for frivole. (Pardon my French).
When we woke up Monday morning, I began to realize that my definition of rest was not exactly the definition my wife embraced.
For me rest is staying in bed with a cup of coffee in one hand and a good book in the other hand. Actually, in my hand was my tablet, which had my Kindle app, which contains over 300 books. The hardest decision I had was to choose which book I was going to read first.
I had recently purchased the Kindle edition of The Complete Father Brown Mysteries by G. K. Chesterton. Oh, that Father Brown. What an interesting character he is.
I had just got into the first story when I heard from my wife, "Well, are you ready to go?"
It was then I discovered her definition of rest is not my definition of rest.
Her definition of rest is to visit all the thrift stores in the St. Augustine area. Unfortunately for me, she knows every one of them.
With a little bit of persuasion on her part I got out of bed, dressed and walked with her to the car so she could drive us to the first thrift store.
It has been a long time since I have been in a thrift store and so I had forgotten pretty much what it was all about. I walked in the first one and that thrift store aroma smack me right in the face.
"Doesn't that," my wife said with a giggle in her throat, "smell wonderful?"
Obviously, we have noses from different resources and my nose said, "Yuck, what stinks?" I was afraid to give the information to my nose in fear that it would start a sneezing fit.
After five minutes I had seen everything in that thrift store I wanted to see. So, I said to my wife, "Could I borrow the car keys?"
"You're not done shopping?" she said quizzically.
I nodded my head and with a great deal of hesitation, she handed over the car keys and I exited the thrift store and three steps out of the door my nose said to me, "Thanks."
I must say that my wife and I are good partners in just about everything except in this area of relaxation. However, every good relationship has its opposites. The important thing is to recognize the opposite and not allow that to define the relationship.
I like what the prophet Amos said, "Can two walk together, except they be agreed?" (Amos 3:3).
The best part of a relationship is walking together.
Dr. James L. Snyder is pastor of the Family of God Fellowship, 1471 Pine Road, Ocala, FL 34472. He lives with his wife in Silver Springs Shores. Call him at 352-687-4240 or e-mail [email protected]. The church web site is ww.whatafellowship.com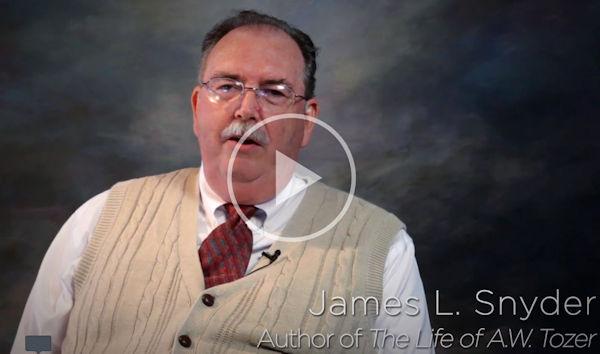 Dr. James L. Snyder, is pastor of the Family of God Fellowship, 1471 Pine Road, Ocala, FL 34472. He lives with his wife in Silver Springs Shores. James is an award winning author whose books are available at https://amzn.to/2SMOjwO.
Call him at 352-687-4240 or e-mail [email protected]. The church web site is www.whatafellowship.com.
Hello everyone!