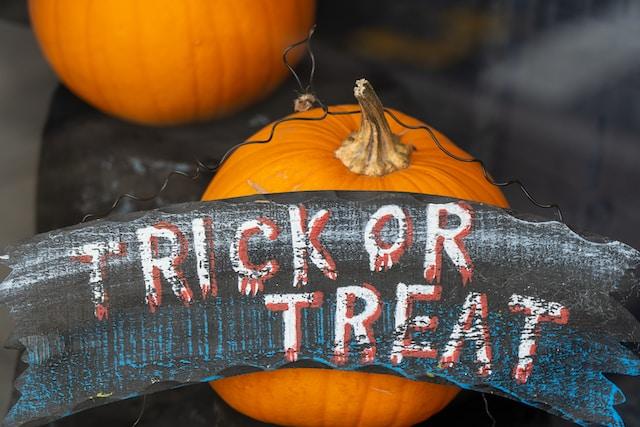 The older I get, the less patience I have for holidays. I certainly am not a holiday guru in any sense of the word.
When I was younger, my favorite holiday was Christmas because of all the presents I got. I could never get enough gifts for Christmas.
When I got older, got married and had children, I realized that somebody had to pay for those Christmas presents, and I was elected for the job. Holidays really cost a lot, and usually, it's the father that pays the bill.
My least favorite holiday is Halloween. I'm unsure who came up with this idea, and I don't have the time to research it and find out. If I knew its roots, I might like it less than I do today.
People dress up in scary costumes and go door-to-door collecting candy on Halloween. But what does candy have to do with it?
Today, a holiday is celebrated every month and sometimes every week. Who has the time to invent all of these holidays, and who has the time to celebrate them all?
Don't get me wrong, no holiday in the year upsets me, and I don't care how many holidays somebody else celebrates. I'm only concerned about celebrating my holiday.
Some people think their birthday is the best holiday of the year.
That was true for me for several years until I realized I was getting one year older every time I celebrated a birthday.
If I missed celebrating my birthday would I get any older? It's worth a try.
A year ago, I tried that and it worked out pretty well until, on my birthday, The Gracious Mistress of the Parsonage brought me a birthday card she made in her craft room and then wished me a happy birthday. If she wishes me a happy birthday, it must be my birthday.
One of the things about birthdays is that the Gracious Mistress of the Parsonage's birthday is two days after mine. Now I know why she makes me a birthday card: to remind me that her birthday is coming up.
I've been tempted to make her a birthday card, that just might end the matter because my craftsmanship crashed the day I was born.
Not only is her birthday two days after mine, but it is also two years before mine. I used to remind her of that, but I have grown accustomed to living healthy.
We celebrate Valentine's Day because that was the day I proposed marriage to her, even though I had no idea what I was doing.
I like some holidays, for instance, Easter Sunday, which I prefer to call Resurrection Sunday. That's a holiday I like to celebrate.
I used to like Christmas until I started to pay the bill for all the gifts under the tree. When the children were young, I could buy them something they would like, not caring about the price.
As they got older, they got more sophisticated in the gifts they wanted. I use the word "sophisticated" because that has everything to do with money. The more a gift cost, the better it was received.
Because I grew up in Pennsylvania, I like to remember Groundhog Day with Punxsutawney Phil. I'm not sure who came up with this holiday, but it's probably the stupidest of the year. And yet, it is celebrated across the country.
The Halloween holiday is quite exciting now that the kids have grown up and moved into their own homes and families. We do have kids in the neighborhood who come by dressed in Halloween costumes, looking for candy. They don't have to beg when they come to my house; they just stand there, and I can't give it out fast enough. How much do the parents understand that candy is not healthy for their children?
The Gracious Mistress of the Parsonage is not too excited about Halloween, but I always buy bags of candy I hide so she can't see them. And my goal is to give them all away to kids that come to the door. What she doesn't know does not hurt me.
Usually, I dress up in some scary costume to give the candy to the kids to come to the door.
I like to stay current, so the other day, I asked The Gracious Mistress of the Parsonage a very serious question that I don't think she took seriously. I looked at her and said, "Do you think I need a new mask for Halloween this year?" Now, that was a very serious, straightforward question.
Looking at me as usual, she said, "Oh, no, you silly boy. The mask you're wearing now is good enough for this Halloween."
She walked away before I could tell her I was not wearing a mask.
I was thinking about this matter of celebration when I remember a verse of scripture I read recently. Psalm 95:2, "Let us come before his presence with thanksgiving, and make a joyful noise unto him with psalms."
The thing I need to celebrate each day is my relationship with God. Nothing is more important to me daily than to recognize all that God has done for me throughout my life. I have so much to be thankful for in my life and not a day should pass in my life that I should not be thankful to God for something.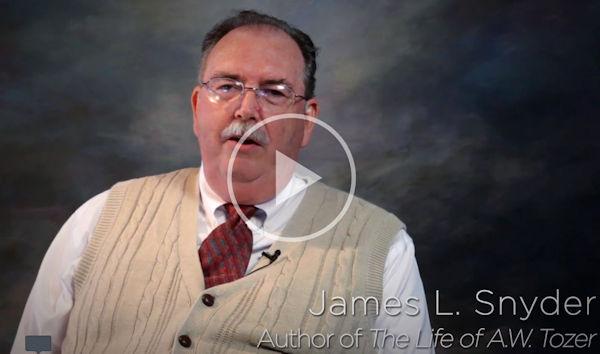 Dr. James L. Snyder, is pastor of the Family of God Fellowship, 1471 Pine Road, Ocala, FL 34472. He lives with his wife in Silver Springs Shores. James is an award winning author whose books are available at https://amzn.to/2SMOjwO.
Call him at 352-687-4240 or e-mail [email protected]. The church web site is www.whatafellowship.com.
Hello everyone!