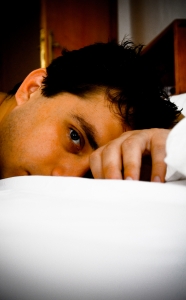 Any real accomplishment in life begins with a well-laid plan. My plans for Thursday were so well laid I had difficulty getting out of bed. However, this did not in the least bit worry me. For the last several months, I had run myself ragged. What with all the wool-gathering and fleecing of the flock, I deserved a wee bit of a holiday.
I retired to bed on Wednesday evening with the greatest intention of sleeping in as late as possible. I giggled as I pulled the bed covers tight under my chin. "No appointments on the morrow," I softly sang to myself.
Try as I might, sleep avoided me. Every time I closed my eyes, they popped open, uncontrollably. My eyes were so wide open I could see in the dark.
Then my ears caught a sound. What was that noise? Was it an intruder?
I stopped breathing so I could concentrate on the sound. For the longest time I could not detect the origin but there was a definite noise. I heard it.
As the sounds of the night pierced my ears, I began to catch a rhythm to the noise: drip, drip, drip.
At first, it confused me. I had never heard such a sound and at night and, as you well know, sound can be amplified a thousand times. I tried focusing my ears in various directions of the noise. Drip, drip, drip.
It was dripping a little. No need to worry about that, I could go back to the event of the hour, sleeping. Drip, drip, drip.
Have you ever tried ignoring something that simply refused to be ignored? The more you ignore it the louder it becomes. Drip! Drip! Drip!
A dripping faucet is no big deal. I turned over and faced the other way so not to hear the dripping. Sleep was my agenda.
Drip! Drip! Drip!
Soon, every drip exploded in my head like a cannon. Whether I liked it or not, if I was to get any "shut-eye," I would have to get up and turn off that faucet.
Very carefully, so not to awaken the Mistress of the Parsonage, who was sawing logs like an Oregon lumberjack, I got out of bed and went to the bathroom. A little twist of the handle and the dripping ceased. I smiled a sheepish little smile and headed back to the task of counting sheep.
Then it happened!
One thing I have learned in life is that the little things are often the most important. Most people are quite prepared for the catastrophes in life, but the little things throw them off their game.
I must admit that I am well prepared for the big things. For me, the little things are the most damaging. Honesty compels me to admit that I find it difficult to know how to prepare for those unexpected "little" things in life. Of course, it all depends on your definition of "little."
Everything was going fine as I returned from the bathroom and then it happened.
I let out a bloodcurdling yell that would have made Geronimo envious.
The sleeping beauty in the bed jumped out of a sound sleep and screamed, "What's happened?"
In the dark, all things seem terrifying. In many cases, a little bit of light will illumine the situation. My good wife had the good sense to turn on the light.
When she turned on the light, she saw her husband hopping on one foot while holding onto the other and chanting incoherently. Then, the gracious mistress of my parsonage did what all good wives do under similar circumstances. She broke into hysterical laughter.
From my standpoint, and I only had one leg to stand on at the time, I did not rejoin in her merriment.
"For Pete's sake," she screamed in delight, "it's only your little toe!"
Little toe or no, pain is pain. I rubbed my toe and hobbled to bed. Trying to sleep when the east side of the mattress is shaking in convulsive mirth is all but impossible. I turned west and stared at the clock.
I watched it turn 2, then 3, then 4 a.m. The last I remembered the clock flashed 5:13.
Suddenly a thundering sound that shook the bed awakened me. I sat up and realized it was the telephone ringing. I glanced at the clock and it read 6:22. Hastily I picked up the telephone and whispered, "Hello."
"Can I speak to Ralph, please?" the voice at the other end chirped.
"I'm sorry," I said as religiously as I could muster under the circumstance at such an ungodly hour, "you have the wrong number."
I stumbled out of bed and turned on the coffee pot.
In my devotional time that morning I read from the Bible, "Except the LORD build the house, they labour in vain that build it: except the Lord keep the city, the watchman waketh but in vain. It is vain for you to rise up early, to sit up late, to eat the bread of sorrows: for so he giveth his beloved sleep." (Psalms 127:1-2 KJV.)
Rev. James L. Snyder is pastor of the Family of God Fellowship, PO Box 831313, Ocala, FL 34483. He lives with his wife, Martha, in Silver Springs Shores. Call him at 1-866-552-2543 or e-mail [email protected]. His web site is www.jamessnyderministries.com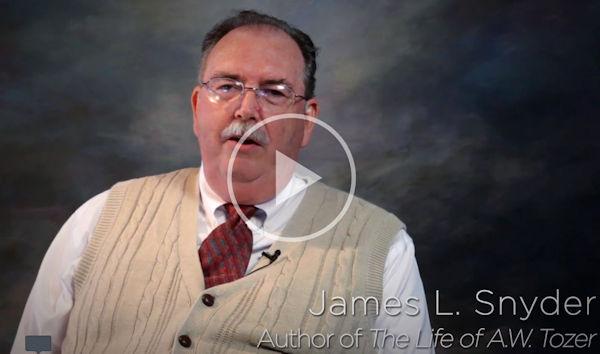 Dr. James L. Snyder, is pastor of the Family of God Fellowship, 1471 Pine Road, Ocala, FL 34472. He lives with his wife in Silver Springs Shores. James is an award winning author whose books are available at https://amzn.to/2SMOjwO.
Call him at 352-687-4240 or e-mail [email protected]. The church web site is www.whatafellowship.com.
Hello everyone!