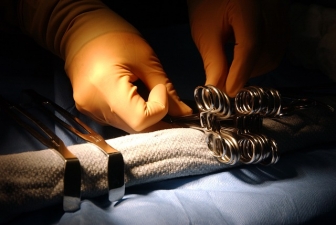 Enjoying a casual evening at home, reclining in my favorite easy chair reading, while the Gracious Mistress of the Parsonage was chatting on the telephone. I seldom pay attention to phone conversations. After all, I only get one side of the conversation, which may be misleading at the very best. I've been caught in that trap before with some pretty dire consequences. I am not going to get caught again, if I can help it.
Then an odd phrase caught my attention: "plastic surgery." My ears perked up and I heard my wife say, "I certainly agree with that article and I'm going to do some plastic surgery myself."
Well, you can imagine what thoughts were racing through my head. When she hung up the telephone, I queried her about it.
In my book, plastic surgery is a big step.
"You do support me in this plastic surgery plan, don't you?"
There are times to disagree with your spouse, but as a husband for over 45 years, I have never discovered that time. Forcing a smile, I nodded in the affirmative and told her she had my full support in whatever she decided.
I had to admit that the "time" had finally come to our humble abode. Who am I to fight it? I go by this motto, "He who smiles and agrees with his spouse lives to smile another day."
I plan to smile until the day I die.
I never really thought about plastic surgery, but perhaps my wife was right. Perhaps she could use a little face-lift. For me to get a face-lift, the surgeon would need a huge construction crane. Then comes the awkward part, what do they do with my face after it was lifted?
Women, more than men, are a little sensitive about their appearance. For a man, "appearance" means he showed up. A woman has an altogether different approach to the term "appearance."
Some women look in the mirror and see where some improvements could be made. For example, they see bags under their eyes that could not get through the airport carry-on luggage size requirement.
Then there is the problem with their nose, which could stand a little tweaking. For all practical purposes, one of those double chins has to go. Moreover, what woman couldn't use a tummy tuck and other snippings of the flesh?
Believe me; I never would have brought it up, but if that makes my wife happy, then whatever it costs, we can put it on a credit card. The only problem with putting something like this on a credit card is that by the time you pay it off you need another procedure.
But, she is worth it in my checkbook. I have no compunction whatsoever of writing out that check.
Each day I checked the appointment calendar hanging on our refrigerator to find out when she would be going in for the surgery. Day after day, I looked, but could never find any appointment.
I supposed she was a little sensitive about the whole thing and did not want it staring at her day after day on the appointment calendar. Whatever the reason, she had my silent support, for all it was worth. I am sure she would do the same for me. That is what marriage is all about. Supporting one another in the developments of life, whatever that development might be.
I decided to tuck this little bit in the back of my mind and, however it developed would be all right with me.
One day this week, I went to the Slurp N' Burp Café for a quiet lunch. The issue was far from my mind as I enjoyed a delicious lunch. As I finished my last cup of coffee, the waitress brought my bill and I pulled my wallet out to pay for it.
In searching my wallet for a credit card I discovered, much to my chagrin, that there were no credit cards to be found. Somehow, I had lost my credit cards. Perhaps, in the morning when I was getting dressed they dropped out of my wallet as I was placing it in my trousers.
The problem with that theory was that all the other cards in my wallet were intact.
Fortunately, I had my cell phone and called my wife.
"Honey, I've lost all my credit cards. I'm here at the restaurant and I can't find any credit cards in my wallet. Do you have any idea what I did with my credit cards?"
"I cut them all up."
"You did what?"
"You said you supported my plastic surgery plan, didn't you?"
"But, I thought..."
"You, thought what?"
Oh boy.
Dear reader: please disregard the first part of this column. If you happen to read my obituary in next week's newspaper, you will know that my lovely, vivacious, eternally youthful wife did not disregard the first part and I'm currently Resting In Pieces.
I must confess that my hearing is good; it is my understanding that falls so far short. The only exercise I'm really good at is "jumping-to-conclusions."
This is common among many people who call themselves Christians. Their hearing is good but their "doing" is not up to par.
The apostle James understood this truth quite well. He writes, "But be ye doers of the word, and not hearers only, deceiving your own selves" (James 1:22).
It is not so much what you hear that pays dividends in life, but what you do.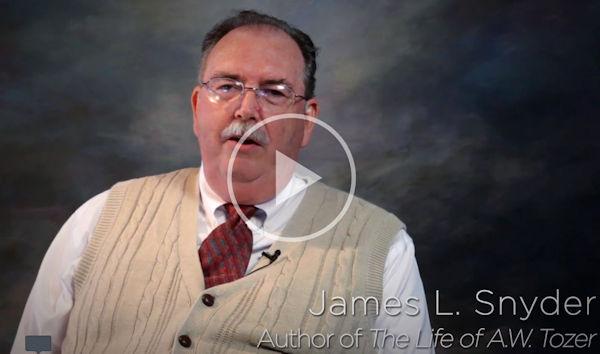 Dr. James L. Snyder, is pastor of the Family of God Fellowship, 1471 Pine Road, Ocala, FL 34472. He lives with his wife in Silver Springs Shores. James is an award winning author whose books are available at https://amzn.to/2SMOjwO.
Call him at 352-687-4240 or e-mail [email protected]. The church web site is www.whatafellowship.com.
Hello everyone!