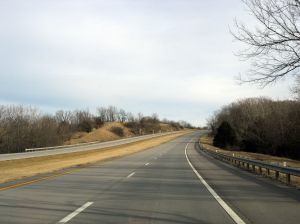 If the good Lord ever intended me to travel as much as I have been traveling, I'm sure He would have given me wings. I like the idea of traveling; it is the actual traveling that gets me. The only good thing about traveling is that home looks so good from so far away.
About a year ago, I received an invitation to speak at a conference. At the time, it sounded like a great idea. I have been there before and have had a wonderful time. The thing about this trip was it was the same week my son and daughter-in-law were expecting their fifth baby, which would have been our ninth grandchild. Whether it is the first or the ninth grandchild makes no difference whatsoever to those creatures called grandmothers.
When the Gracious Mistress of the Parsonage learned of my plans and that, the conference I would be speaking at was in close proximity to the ninth grandchild, that was the end of the story. Plans for "our" travel began. According to her, I could drop her off at my son's house and continue to my conference.
My wife loves it when her plan comes together.
I am not exactly sure how you plan the birth date of a child but my wife was keeping close contact to make sure it would happen when she wanted it to happen. Grandmothers are like that. According to her, the baby was to be born at such a time that she could go and spend the entire week with the new baby. I do not know how grandmothers do it, but they have a secret power unbeknownst to us on the male side of the ledger.
As the time approached for our departure and the imminent birth, my wife became a little nervous.
"What if we get there and the baby isn't born yet?"
As if, I knew the answer to that question. Why is it wives have the innate ability to ask questions that no husband in his right mind or in any mind, for that matter, could answer?
"I will not leave their home if the baby isn't born yet."
Although it sounded like a threat, it was a plan I could work with, but I kept that information to myself.
The day before we were scheduled to leave, the blessed event happened. My wife's ninth grandchild entered this world and that made everything all right. It was my ninth grandchild too, but nobody paid me any mind. If the truth were known, I was the one paying. I paid for the whole trip.
It turned out to be a little girl, which was a surprise to everyone. Therefore, Grandmother had to do some last-minute shopping. I paid for that too; in more ways than I can count here.
The two days driving to the scene of the blessed event were filled with nonstop chatter about the new granddaughter. I nodded my head a lot and judiciously filtered in an occasional "aha." I do not know who this new granddaughter thinks she is but I do know who the grandmother thinks the granddaughter is. Maybe that is all that really matters.
Although we never met this new addition to the family, my wife seemed to know everything about her. I have often wondered how mothers and grandmothers know so much about their offspring. I often get their names mixed up.
I dropped the newly crowned grandmother at my son's house and proceeded to my conference. I like speaking at conferences, primarily because people pay to hear me talk, and they actually want to hear what I have to say.
My cell phone was all a flutter because almost every hour I got an update on what this new grandchild was all about. According to the reports I received, this was the most beautiful, the most wonderful, the most extraordinary grandchild ever born on planet earth.
I agreed, because; well, look at her grandfather.
My conference was over and I headed back to the difficult job of prying the grandmother loose from her ninth grandchild. It took some doing but I accomplished it and we were on the road again.
On the trip home we, and I say "we" rather loosely, were planning a return trip to see the grandchild.
I, weary from traveling, was planning how wonderful it would be to get home, sit in my chair, eat at my table and sleep in my bed. Traveling is wonderful, especially if you are going to see a granddaughter, but the most delicious aspect of traveling is heading home.
As my wife glowed over the recent granddaughter and rehearsed in my weary ears the extraordinary attributes of this latest addition to our family, I was thinking about home. When people say that home is where the heart is, I am thinking of other body parts. There is no reclining chair quite like the reclining chair awaiting me at home. I must say that my posterior has grown weary of all these foreign seats.
As we traveled weary mile after weary mile a verse of Scripture seemed to rest in my head. "In my Father's house are many mansions: if it were not so, I would have told you. I go to prepare a place for you." (John 14:2 KJV)
I really will not get home until I go to the Father's House where He has a place prepared especially for me.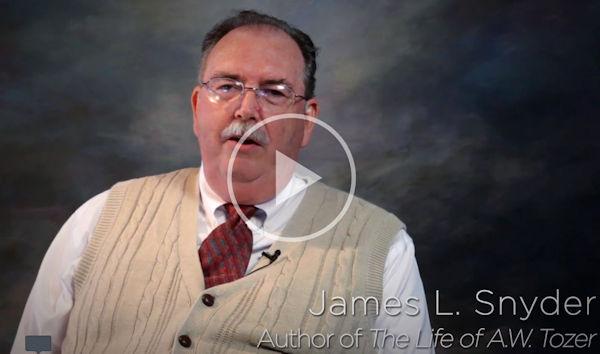 Dr. James L. Snyder, is pastor of the Family of God Fellowship, 1471 Pine Road, Ocala, FL 34472. He lives with his wife in Silver Springs Shores. James is an award winning author whose books are available at https://amzn.to/2SMOjwO.
Call him at 352-687-4240 or e-mail [email protected]. The church web site is www.whatafellowship.com.
Hello everyone!