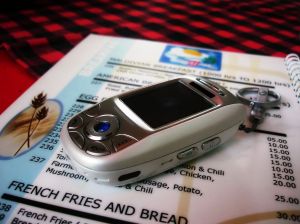 I was sitting in a restaurant on a Friday afternoon enjoying a leisurely repast with some friends. Somewhere in the middle of our conversation, my cell phone went off. Without even thinking about it, I reached into my shirt pocket, pulled it out and answered it.
It was then I was struck with an awful thought. I am now a child of this contemporary technological world. I never thought I would succumb to this sort of thing. But here I am; I'm not the man I used to be, and I'm not even sure I'm the man I want to be.
On my way home, I thought about how far I have come in this modern world. Then, for some reason I thought of my old grandfather. He died in 1974 and every once in a while I think about him. This was one of those times.
What came to my mind this particular time was when my grandmother got a new contraption for their home. Grandfather was not enthused about some of these modern advances.
My grandfather allowed grandmother to get electricity in the house, but when it came to indoor plumbing he was dead set against it. He had used the old outhouse in the back as far as he could remember. His father had used it before him. As far as grandfather was concerned, he was going to use that outhouse until he died. He did not need any of this newfangled indoor plumbing. And that was that.
My grandmother said to him at the time, "Pap, is that your last word on the subject?"
"It sure is," my grandfather responded.
Grandmother looked at him and said, "Great, the plumber is coming tomorrow and I won't have to put up with any more of your guff."
The next morning, right on grandmother's schedule, the plumber came and fitted the house with indoor plumbing. Just to be spiteful, my grandfather never used the indoor plumbing. He showed grandmother that he was boss in some certain regard, and used the outhouse for the rest of his life.
Then the time came when the telephone line went down the valley where grandmother and grandfather lived. Knowing the hard time grandfather gave her with the indoor plumbing, she decided not to tell him about the installation of the telephone. She knew he would disapprove, so why ask.
Grandfather came home that night, as usual, and sat down to a very nice supper. So far, he had not noticed the addition in the living room. Grandmother, the diplomat that she was, did not bother to point it out to him.
Grandfather, as was his custom, settled down to read the evening newspaper in the living room completely unaware of the change that had come to this sanctuary of his.
Grandmother was in the kitchen busy cleaning off the table, washing the dishes and getting her kitchen back into shape before retiring to the living room for an evening of relaxation.
Suddenly, a ringing noise exploded in the living room. Grandfather, not knowing what had happened, jumped out of his chair and exited the living room faster than he had ever done so before.
In the kitchen, grandmother had been so busy with her work she forgot about this new contraption. She too was scared.
The ringing continued without stopping. Grandfather was beside himself and considered getting his shotgun not knowing who or what had invaded his living room.
Then it dawned on grandmother. "Oh," she said with a sigh of relief. "That's the telephone ringing."
"The what?"
"Telephone."
"Who's Phone, and what the world do you want to tell him?"
"No," grandmother said and ran into the living room to answer the phone. "It's the telephone ringing."
By this time, she had got to the telephone and had answered it.
My grandfather stared at her as she talked into the telephone receiver.
"Woman," he said with a great deal of alarm, "what in the world is wrong with you?"
Grandmother ignored him and continued talking on the telephone.
Now grandfather was worried. Watching his wife talk to someone who was not there and even at times laughing when there wasn't anything funny, caused him alarm.
Finally, out of sheer desperation, he went over, took the contraption out of her hand and taking her by the arm and, "Now, dear. There's nothing to worry about. Just come over and sit down here in your chair and everything will be all right."
"But I'm talking to…"
"I know, I know. But you see, dear, there's nobody there. You're just having one of your spells."
Grandfather never came to terms with grandmother's newfangled contraption. To my knowledge, he never used it, never spoke to anybody on it, never listened to anybody talking to him on it. As far as he was concerned, it was one of grandmother's hallucinations.
It has been a long time since I thought about grandmother's telephone. On my way home from my luncheon meeting I thought about all the inventions that have come into our world. I thought of what the Bible said, "Lo, this only have I found, that God hath made man upright; but they have sought out many inventions" (Ecclesiastes 7:29 KJV).
We seem to be quick on our inventions, but rather slow on connecting with God. With all our inventions, are we any better off? Instead of seeking inventions, we would be better served in seeking God.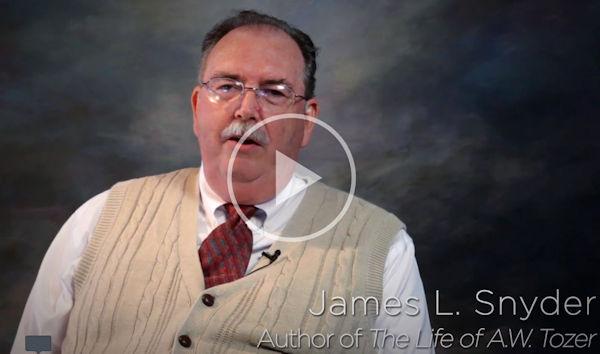 Dr. James L. Snyder, is pastor of the Family of God Fellowship, 1471 Pine Road, Ocala, FL 34472. He lives with his wife in Silver Springs Shores. James is an award winning author whose books are available at https://amzn.to/2SMOjwO.
Call him at 352-687-4240 or e-mail This email address is being protected from spambots. You need JavaScript enabled to view it.. The church web site is www.whatafellowship.com.
Hello everyone!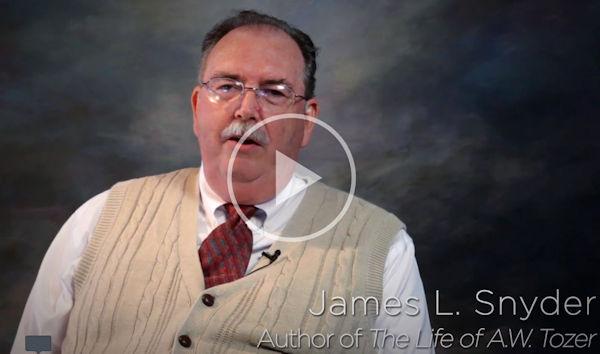 Dr. James L. Snyder, is pastor of the Family of God Fellowship, 1471 Pine Road, Ocala, FL 34472. He lives with his wife in Silver Springs Shores. James is an award winning author whose books are available at https://amzn.to/2SMOjwO.
Call him at 352-687-4240 or e-mail This email address is being protected from spambots. You need JavaScript enabled to view it.. The church web site is www.whatafellowship.com.
Hello everyone!