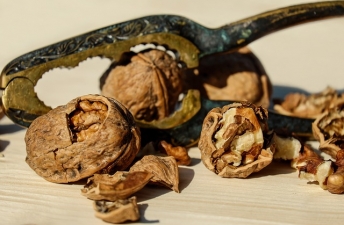 "Well," the Gracious Mistress of the Parsonage sighed rather deeply, "now that the hurricane is over I guess we can all get back to normal." When she said "normal," she looked at me and gave me one of "those looks."
I am very much confused when it comes to this idea of normal. What in the world is normal?
Often when we go out somewhere she says, "Please try to act normal tonight."
For me, normal is just the way I act. Furthermore, I am not acting.
I have never given the subject of normal much thought. I just assumed that is what I was, was normal and let it go at that. If I would pose such a question to my wife, I am sure I would catch a rather lengthy definition of what normal is. I can be sure her definition would in no way harmonize with my definition.
I do not know if I am normal according to her, but I am normal according to me. I just will not let this get out.
Perhaps this is one of the great problems in our society today. Nobody knows what normal really is. If I would meet normal on the street downtown, I am not sure I would recognize it. In addition, normal probably would not recognize me.
For example, what is a normal lunch for a normal person?
I believe a normal lunch would be the lunch that I would have on any given day. I am not outstanding in anything. I do not have gifts, personality or anything of that nature. I am just normal when it comes to everything about me.
Could it be that normal is what a person defines it to be?
Just the other day I walked into my favorite restaurant, sat down at my normal table and when the waitress came, I told her, "I'll have my normal lunch."
I have been going to this restaurant for a long time, so the waitress did not have to ask me what I meant. She knew that normal for me was what I usually got for lunch. One time I decided to go in and order something different, but I just did not have the strength to do that. When she came to my table I blurted out, "I'll have the normal."
There is nothing wrong with normal. It is usually something we have done before and so we are comfortable with it. Personally, I do not want to be anything more than normal. What advantage would that be for me to be abnormal? Moreover, what is the definition of abnormal?
I am comfortable being my normal self. I am not competing with anybody. I am not a person with multi-personalities and so I have to compete with myself. I am just a normal person with normal appetites and normal expectations of life.
I never gave it so much thought before, but perhaps the reason my wife has this thing about "normal," is that she does not know if she really married a normal person. I would like to sit her down and explain to her that I am as normal as I am ever going to be. But, you know the outcome of that kind of a thing.
My aspirations in life are to be normal and to be accepted as a normal person. I never want to pretend to be something that I am not.
I took a trip to Ecuador once and discovered that they certainly are not normal in my definition of normal. For example, all of the children spoke Spanish, even the little children that could not read. To them that was normal, but to me that was rather confusing. How normal is that?
Normal means I speak English.
That brings me to the point that being normal may be different for other people. I do not know, but perhaps when those Spanish-speaking children heard me speaking English they laughed and thought I was abnormal. I can hear them speaking now, I just cannot understand what they are saying but I am sure it is something like, "Why doesn't he speak Spanish like the rest of us normal people?"
I guess getting back to normal is doing the things that you once did. I am all for that. I like to do the normal things which makes me happy and being happy is rather normal for me.
I do remember a time that I was determined not to be normal. I wasn't going to dress the way I used to dress and I wasn't going to act the way I used to act and I wasn't going to eat what I used to eat.
I had it all worked out in my head, but it was so confusing that I did not know what I was doing and so I had to get back to the normal me. I am not sure I should say this, but, I really like the normal me. I like me when I am doing what I normally do. To do otherwise would be rather abnormal and who likes an abnormal person?
I often wonder if this is what Jesus had in mind when he said, "Verily I say unto you, Except ye be converted, and become as little children, ye shall not enter into the kingdom of heaven" (Matthew 18:3).
What is more normal than a little child?
Dr. James L. Snyder is pastor of the Family of God Fellowship, 1471 Pine Road, Ocala, FL 34472. He lives with his wife in Silver Springs Shores. Call him at 352-687-4240 or e-mail [email protected]. The church web site is www.whatafellowship.com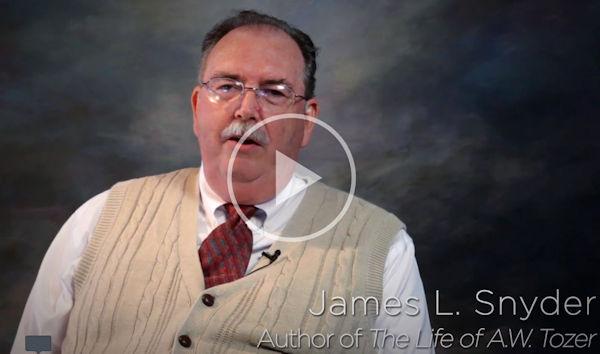 Dr. James L. Snyder, is pastor of the Family of God Fellowship, 1471 Pine Road, Ocala, FL 34472. He lives with his wife in Silver Springs Shores. James is an award winning author whose books are available at https://amzn.to/2SMOjwO.
Call him at 352-687-4240 or e-mail [email protected]. The church web site is www.whatafellowship.com.
Hello everyone!