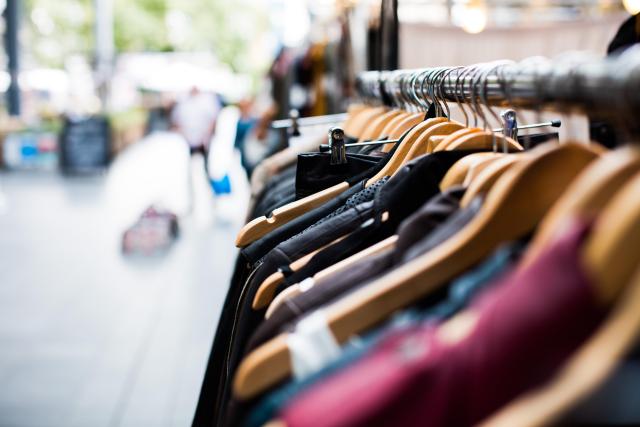 After months and months of planning, The Gracious Mistress of the Parsonage finalized our vacation plans for the summer.
Because of our busy lifestyle, something like this cannot be done with just a snap of a finger, especially since the great-granddaughter invaded our family circle. If my wife does not see her every day, something is wrong. It took her a long time to plan a whole week in which she would not see the great-granddaughter.
The time, however, had come, and we were on our way to a well-deserved vacation in St. Augustine.
I remembered why we were here on our first day in St. Augustine. Silly me, I thought it was vacation time, but then I remembered we were at the capital of thrift store shops. I'm not sure how many thrift store shops are in the area, but I know The Gracious Mistress of the Parsonage knows exactly how many are open. She knows when a thrift store shop opens two months before it opens.
I knew part of my vacation time would be spent at some thrift stores. I am not a thrift store shopper connoisseur to any degree at all. They all look the same, and I can't remember the last time I found something in one that I wanted.
Not only does The Gracious Mistress of the Parsonage knows where the shops are, but she knows what the shop has and where they are located in that shop.
I remember going to one thrift store shop with her, and when we entered, I went one way, and she went the other way. I was lost for the next 90 minutes and did not know how to get out or even where my wife was. Fortunately, she found me and led me outside. It's been several years since that experience.
One day we were at one of her favorite shops, and she was talking to one of the managers. They had known each other for many years, so they had much to catch up on.
In the middle of their conversation, a customer approached the manager and asked if they had a certain item and where she could find it.
Before the manager could answer, The Gracious Mistress of the Parsonage spoke up and said, "That product is down the aisle there, and turn left at the fourth aisle. You will find it on the top of the shelf."
She thanked her and walked off after the product.
The manager looked at my wife and asked, "How did you know where to find that product?"
"I saw it the last time I was here," my wife replied.
Being one of the managers, she offered my wife a job. Fortunately for me, she did not take the job.
It's something when my wife knows where things are in the shop more than the shop manager.
We visited a few thrift stores during the days that we were there.
One day my wife asked if I wanted to go to the shopping mall with her. It's been a long time since I was at a shopping mall, so I agreed to accompany her.
As we arrived at the shopping mall I looked at my wife and said, "You do remember our rule for going into a shopping mall, don't you?"
She nodded, took my hand, and we walked into the shopping mall together.
We walked around for almost an hour, and then two older ladies approached us, smiled, and said, "That is so sweet. Both of you at your age, are holding hands as you walk around the mall."
I smiled and replied, "If I let go of her hand, she will go off shopping, and I will not be able to find her for hours."
The ladies looked at me, smiled and then kept walking.
Towards the end of the week, something happened that I totally wasn't expecting and it could change my life.
The toilet in our bathroom was jammed and couldn't be flushed.
My wife went down to the main office and got a plunger. She worked and worked at it, but could not get the toilet to flush.
I'm not sure what came over me, but I walked in and said, "Do you want me to try?"
She gave me the plunger, and without much thought, I started plunging away, and within a few minutes, the toilet was working. At first, I smiled, then I realized what had just happened.
My wife has a reputation for fixing everything and anything. In contrast, I have a reputation for not being able to fix anything. I've enjoyed that reputation, and it has a lot of benefits. But now, I fixed something that The Gracious Mistress of the Parsonage could not fix. My reputation is ruined.
As we were driving home in The Gracious Mistress of the Parsonage's sissy van, she looked at me and said, "That was a wonderful vacation, wasn't it?" I just smiled.
A verse of Scripture came to my mind as we were driving.
Isaiah 55:11, "So shall my word be that goeth forth out of my mouth: it shall not return unto me void, but it shall accomplish that which I please, and it shall prosper in the thing whereto I sent it."
It's God's word that really makes a difference in my life. The Bible is absolutely true to God's heart and will.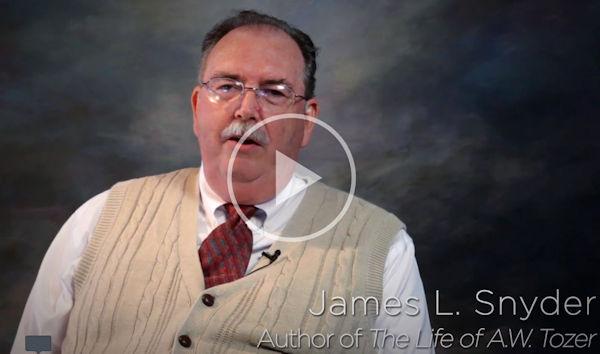 Dr. James L. Snyder, is pastor of the Family of God Fellowship, 1471 Pine Road, Ocala, FL 34472. He lives with his wife in Silver Springs Shores. James is an award winning author whose books are available at https://amzn.to/2SMOjwO.
Call him at 352-687-4240 or e-mail [email protected]. The church web site is www.whatafellowship.com.
Hello everyone!