Another Thanksgiving dinner has been successfully tucked under my belt forcing me to let out another two notches. This I am most happy to do. In a couple of years, I might, out of necessity, have to purchase a larger belt.
This brings me to an important subject. How much turkey is enough turkey to consume on Thanksgiving?
Throughout the years of my earthly pilgrimage, I have consumed many a turkey. In my defense, however, I must say that I have not consumed just turkey. There is been a barrage of condiments and trimmings to go along with the center dish at the table set by the Gracious Mistress of the Parsonage.
It is evident to me that God has given to each person peculiar skills and talents to be shared with the rest of humanity. Unfortunately, I am still searching for my S and T's. When it comes to Thanksgiving Day, the only skill I need is successfully to use both my fork and knife.
I must confess that the Gracious Mistress of the Parsonage has peculiar skills and talents when it comes to setting the Thanksgiving dinner table. Even though I cannot separate her skills from her talents, I am the great beneficiary of both. Certainly, she has many talents that I could recite but right now, I am warmly reflecting on this past Thanksgiving dinner.
Being a husband, I can only focus on one thing at one time. I know my wife can multitask, but I am not my wife. This is the difference between men and women. Women want to get involved in everything, which they call multitasking.
Men, on the other hand, enjoy savoring one thing at a time. It takes us time to think through something so that we can properly appreciate it. We may not get as much done as our counterparts in the marital circle, but what we do do, we like to think about and reflect on.
With that in mind, I want to relish my participation in the Thanksgiving dinner. I may not be an expert on many things, but I am an expert on Thanksgiving dinner. And this year, without qualification, my wife exceeded my wildest expectations.
If this year's Thanksgiving turkey could be reincarnated as a food critic, he would have plenty of good things to say about the Parsonage Thanksgiving table of which he was the centerpiece. He would have to admit that his demise was not in the least futile.
I am quite sure this reincarnated Thanksgiving turkey would give five stars to the entire arrangement of our table. Everybody knows the table is not complete unless everything on that table complements the centerpiece, which is the turkey.
This food critic would discover that the table was well balanced with all of those delectable things that go to support a delicious, well-roasted turkey. The cranberry sauce, the stuffing, the mashed potatoes and gravy, the marvelous sweet potatoes and a medley of vegetables that would inspire the most tone deaf person to sing. I know I was singing.
Then there is the pumpkin pie. A Thanksgiving dinner without pumpkin pie would be like a day without the sun. And boy, was that pumpkin pie scrumptious. In fact, it was so delicious I had two pieces. Well, actually, two pieces my wife caught me eating.
As important as the table setting is, and I do not want to under rate it at all, there is one thing almost equally important to a Thanksgiving dinner.
This important component has to go to the dinner guests. Without Thanksgiving dinner guests I could never get away with eating the second piece of pumpkin pie. If the truth were known, it would be most difficult to get the first piece.
With guests, however, my good wife loses enough of her authority around the table for me to get a second piece of pie.
While everybody is chatting and having the time of their life all I need to say is, "Would you pass the pumpkin pie, please?" And the pie goes around the table and stops at Yours Truly, despite the egregious look thrown my way by my wife. I simply smile at her while lifting a piece of pie onto my plate.
Then I say, "This is the best pumpkin pie I have ever had," to thunderous cheers of everybody around the table.
Even though I know that after every guest leaves I will face her grilling, it is well worth the risk. Everything in life that has any value at all has some level of risk to it. And believe you me; her Thanksgiving pumpkin pie is worth any risk I might take on Thanksgiving Day.
King David in the Old Testament thought the same way. One of my favorite Psalms of David is the 100th Psalm.
"Make a joyful noise unto the LORD, all ye lands. Serve the LORD with gladness: come before his presence with singing. Know ye that the LORD he is God: it is he that hath made us, and not we ourselves; we are his people, and the sheep of his pasture. Enter into his gates with thanksgiving, and into his courts with praise: be thankful unto him, and bless his name. For the LORD is good; his mercy is everlasting; and his truth endureth to all generations" (Psalms 100 KJV).
The spirit of Thanksgiving should permeate every day of the rest of our life.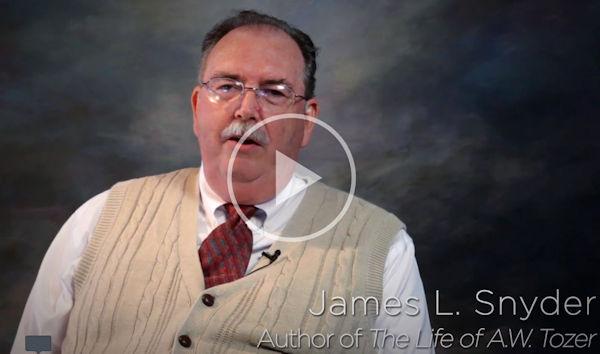 Dr. James L. Snyder, is pastor of the Family of God Fellowship, 1471 Pine Road, Ocala, FL 34472. He lives with his wife in Silver Springs Shores. James is an award winning author whose books are available at https://amzn.to/2SMOjwO.
Call him at 352-687-4240 or e-mail [email protected]. The church web site is www.whatafellowship.com.
Hello everyone!