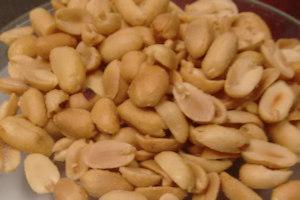 Normally, I'm a rather calm, cool and collected person. Actually, my creditors trying to collect things from me, mostly money, are responsible for this and I have been officially collected. If I could only collect my thoughts, but the pieces are too small and too few.
Anybody who knows me knows I am not easily rattled by anything. I let the chips fall where they may because I know from whence they came. I am not susceptible to the various rumors making their way around on a regular basis.
All the debate about global warming, for example, has not in the least disturbed my personal serenity. Some say the earth is getting warmer while others insist it is getting cooler. Who in the world are you to believe? One scientist frantically reported that if we do not do something quickly in 1500 years, the earth is going to get 10° warmer than it is right now. One can only hope he was not a Rhodes Scholar.
Then there was the hullabaloo about how harmful chocolate was to a person only to be discovered later that it has marvelous health benefits. Pass me another bonbon.
Others took potshots at coffee. Again, it was found that a morning cup of Joe is just the thing to get a person on the go.
I took all of these things in the good-natured way that is typical of Yours Truly. I try not to let anything get my dander up. In fact, I am quite proud of the humble way in which I respond to all of these negativities, usually, with a cup of coffee in one hand and a bonbon in the other.
All was going well until one morning, the Gracious Mistress of the Parsonage rattled my cage. She takes great pleasure in doing something like this.
"Have you seen the trouble they are having with peanut butter?"
This caught me by surprise because I had not heard any such thing. My wife went on to explain that, in some cases, they were recalling certain peanut products. Personally, I know a few nuts that need to be recalled.
I do not mind if they fool around with global warming, and recall every car on the planet. I care not what they say about chocolate and coffee, but I go by one simple rule; do not mess with my peanut butter.
My underlying philosophy is, man shall not live by bread alone, he needs a little bit of peanut butter to hold it all together.
I am not sure who invented peanut butter, it might have been God himself; all I know it is the food of the gods. According to Wikipedia, there has never been a time in history when there was not some form of peanut butter.
It is one of the few essential items in this world that nobody can get along without. I can hardly imagine a world without this marvelous concoction, either creamy or crunchy.
There are many things I can get along without, but I cannot get along without my daily ration of peanut butter.
Some people have chocolate as comfort food. Some people's comfort food of choice is a bag of salty potato chips. Others pamper their comfort with ice cream. And I say, to each one his own. My comfort food is simply peanut butter, preferably crunchy.
The thing about peanut butter that is so amazing is it can be used in a variety of ways. I would guess that the list is all but limitless. Hardly a month goes by that I do not discover a new way to enjoy peanut butter.
There, of course, is the traditional peanut butter and jelly sandwich. Every thoughtful and loving mother starts her young brood off on nutritious and delicious peanut butter and jelly sandwichs. If your mother was quite like my mother, she affectionately trimmed the edges, which made the peanut butter all the more delightful.
Need I mention Peanut Butter Cookies, Peanut Butter Fudge, Southern Peanut Butter Soup with Pepper Jelly, Peanut Butter Cheesecake, Peanut Butter Candy, and a Peanut Butter and Chocolate Sundae?
I'm not alone in this appreciation. "To me, peanut butter is the breakfast of champions!" opined Greg Louganis, Olympic Diver. And if anybody should know what a champion eats for breakfast, he should.
Peanut butter can be used for breakfast, lunch and supper. And for all those snacks in between.
Those who know the history of our country will remember that two Presidents of the United States were peanut farmers [Jefferson and Carter]. I am not sure of this, but I think it helped them deal with the nuts at Washington.
Of all the ways to enjoy peanut butter, there is one I prefer above all else. That is simply a nice tablespoon of peanut butter right out of the jar. If a tablespoon is not handy, several fingers will do the trick admirably.
Really, there is no wrong way to enjoy the marvelous taste of peanut butter.
Speaking of comfort food, the Bible has the perfect recipe. "Yea, though I walk through the valley of the shadow of death, I will fear no evil: for thou art with me; thy rod and thy staff they comfort me." (Psalms 23:4).
God has a marvelous way of taking our attention away from the trials of this world and focus our thoughts on Him.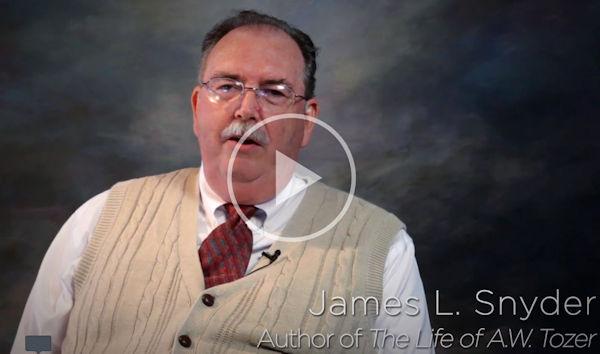 Dr. James L. Snyder, is pastor of the Family of God Fellowship, 1471 Pine Road, Ocala, FL 34472. He lives with his wife in Silver Springs Shores. James is an award winning author whose books are available at https://amzn.to/2SMOjwO.
Call him at 352-687-4240 or e-mail [email protected]. The church web site is www.whatafellowship.com.
Hello everyone!