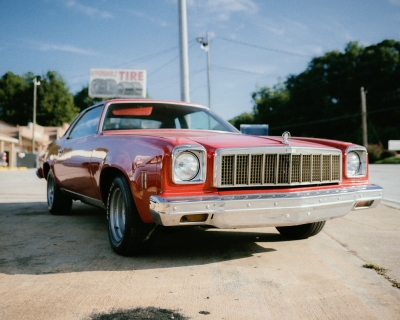 It is not that I am colorblind; I just am color indifferent. Red and blue and yellow are all the same to me.
This, on many occasions, has challenged the Gracious Mistress of the Parsonage, who is very meticulous when it comes to describing anything or anyone.
In remodeling my office at the parsonage my wife asked, "What color would you like the walls to be painted?"
That sounds like a good question to ask but it's not any question to ask if you know me.
"I don't care about the color. Whatever you think is best is okay with me."
Thinking I had solved the problem, I felt at ease, but her response caused me to realize the problem had not been solved.
"It's your office," she said, "what color would you like the walls to be painted?" With that, she looked at me with a very gregarious smile, which is infectious to me.
Knowing that she wouldn't stop until she got an answer from me I said, "Paint the walls purple."
As far as I was concerned, it didn't matter what color the walls were. I wasn't going to be studying the walls when I was in my study.
Looking at me for a moment, she finally said, "Okay, I'll paint it white."
I'm beginning to learn how to solve problems in our house.
Color doesn't mean very much to me. When I get dressed Sunday morning, my wife is very concerned that my tie matches my suit, and my suit matches my shoes as far as the color aspect is concerned.
To me, the only thing that counts is, does it fit?
It finally came down on me the other day. We were doing our final shopping for Christmas, and I still had a couple of gifts to purchase, and she had a shopping cart full of gifts to buy.
We were just about done when I remembered a present I wanted to get, and I had completely forgotten about it. So I asked my wife, who was the chauffeur at the time, if she could stop at a store so that I could go in and get my final Christmas gift. I was almost exhausted, but this was the end.
She parked in the parking lot, and as I got out, I said, "I won't be long."
I did not pay attention to the parking lot as I left the car and went into the store. I have no reason to check it out and evaluate every vehicle on that parking lot. The only thing on my mind was to go in, purchase by gift, get out, back into the car and go home.
I do know the car my wife has is red. That's about as far as I can go with that. So, when I left the shopping store, I was looking for a red car.
It seemed like an effortless thing to do, but as I looked up and down the parking lot, there must've been thousands of red cars. Not quite, but it seemed that way. From my perspective, they all looked alike. I could not remember what kind of car my wife had, only that it was red. The fact that I remembered it was red was something.
I went to the first red car, there was nobody there and the doors were locked, so I went to several others. I could not find the Gracious Mistress of the Parsonage. I was almost tempted to phone in a missing person's alert; perhaps the police could find her better than me.
I did have my cell phone with me, and I thought about calling her to find out where she was. But if I did, I would have to live with that for the rest of my life. You know how that goes!
I decided to continue my search, and I looked at one red car after another and could not find her anywhere. Perhaps I took too long shopping, and she got tired of waiting and went home.
I'm thinking of putting a little white flag on the top of her car's antenna so that I could at least find her that way. But I had to find her first.
Then I heard a horn blow, and I looked down the row, and there was a hand out the window waving at me. So, there she was in plain view.
I was a little exasperated when I got to the car, but then it got a little worse. She was playing a joke on me. As soon as I walked into the store, she moved her car. There was no possibility of me finding it under those circumstances.
When I got to the car, she was laughing hysterically, and between laughs, she said, "I gotcha."
I had to admit that she did get me this time. Even if I could've remembered what kind of car it was, it was not where I had expected it to be. I don't think I will ever live this one down.
As we were driving home, she was sitting on the driver side smiling while I was sitting on the passenger side thinking. A verse of Scripture came to my mind. "The hearing ear, and the seeing eye, the Lord hath made even both of them" (Proverbs 20:12).
What I have learned in my lifetime is that hearing and seeing are crucial elements in every relationship.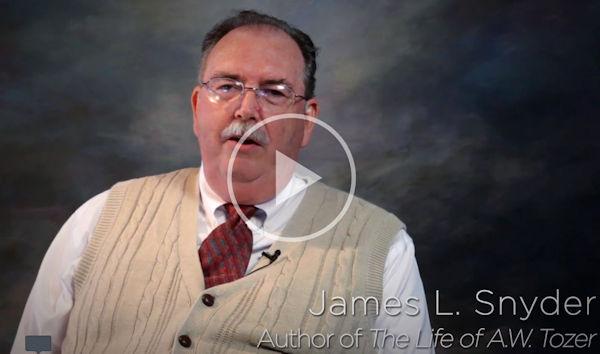 Dr. James L. Snyder, is pastor of the Family of God Fellowship, 1471 Pine Road, Ocala, FL 34472. He lives with his wife in Silver Springs Shores. James is an award winning author whose books are available at https://amzn.to/2SMOjwO.
Call him at 352-687-4240 or e-mail [email protected]. The church web site is www.whatafellowship.com.
Hello everyone!