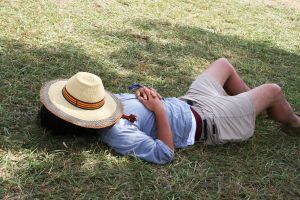 As the last firecracker sizzled in the night, I heaved a sigh of relief. It is not that I do not enjoy a good firework display, but after all, when you have seen one firecracker they are all just about the same. The thing they all have in common is they cost money. That is my problem. Blowing up bushels of dollars in the air does not seem very exciting to me.
But the Fourth of July celebration has a different meaning for me. Certainly, I revere and celebrate the patriotic significance of the Fourth of July and faithfully pray for my country and our leaders. That is just one tiny aspect of my observance of the Fourth of July.
One reason I look forward to the Fourth of July is so I can look backward and say, "Well, I am glad that's over." And truer words have never dribbled from my lips.
The prized significance of the Fourth of July celebration for me is that it is the last holiday of the summer. I may be wrong here, but it seems that every month has some kind of celebration in it. Beginning with Thanksgiving all the way through to the Fourth of July there is something to celebrate every month. I sometimes forget what I am celebrating.
Now that the Fourth of July celebrations are over we do not have anything to look forward to until Thanksgiving. I know there is Labor Day, but what I like about this holiday is that it specializes in no labor. Then of course, there is Halloween where people dress funny and try to scare one another. However, I do not pay too much attention to this holiday. I dress funny all year and plenty of people think I am quite scary looking.
Now, the rest of the summer is free from any kind of silly intrusions. I do not have to be concerned about a holiday until Thanksgiving when I usually stuff myself like a turkey.
Stretching out before me like a grand Eldorado of titillating pleasure is a wonderful stretch of no holidays. This means I can get back to my plans for the summer. Actually, I have the same plans for every summer, which alleviates the necessity of thinking up something new to do for the summer. What I did last summer I plan to do this summer but with a lot less gusto than last summer.
What are my plans for the summer? I'm glad you asked. I plan this summer to vigorously practice my loafing skills. I have been doing this every summer as far back as I can remember and I have yet to reach that plateau of perfection. Of course, when I do reach that point I am not quite sure what I am going to do.
In the meantime, I shall vigorously pursue perfection in the art of loafing.
Some may question the validity of loafing being an art form. That is because they do not know the vigorous standards associated with the art of loafing.
There is a variety of disciplines related with it. Not the least being, what I call, The Noninvolvement Discipline. This is much harder than it seems. How it works is like this.
Whenever the urge to get involved in some activity hits, I vigorously discipline myself to ignore that urge, hoping it is only a temporary annoyance. This involves an extreme lack of concentration, or if you indulge in a moment of concentration, the tendency will be to act on that urge. Leave it alone, is my advice.
Another aspect of the art of loafing has to do with the Gracious Mistress of the Parsonage. I must be very careful not to let her know of my loafing plans. According to her, idle hands belong to her. If she catches the slightest whiff of my plans of loafing, she pounces on me like a flea on a hound dog. She can think of more things to do during a thirty-second commercial than I can do during the whole year.
One little ploy I have used that has worked out fairly well. I always wear a necktie. It is very difficult to invite someone wearing a necktie to engage in some kind of physical work. I must say last summer she caught me cold turkey.
I just came out of the bedroom and my wife looked at me rather oddly and said, "Doesn't that tie need to be cleaned?"
I am most particular about my ties, and I like them clean.
"Would you like me," she said almost matter-of-factly, "to launder your tie?"
Without thinking (which is my strong suit), I took my tie off and handed it to her not noticing the sly little smile playing right underneath her nose. As soon as the tie exchanged hands she said, "Oh, I see you're not wearing a tie today. Maybe you can help me clean out the garage."
I certainly have plenty of work to do perfecting the art of loafing. Just when I think I got everything down pat, my whole plan runs askew. I am reminded of what the Bible says. "Be not wise in thine own eyes: fear the LORD, and depart from evil. It shall be health to thy navel, and marrow to thy bones" (Proverbs 3:7-8).
The Pennsylvania Dutch have a saying, "We grow too soon old, and to late smart."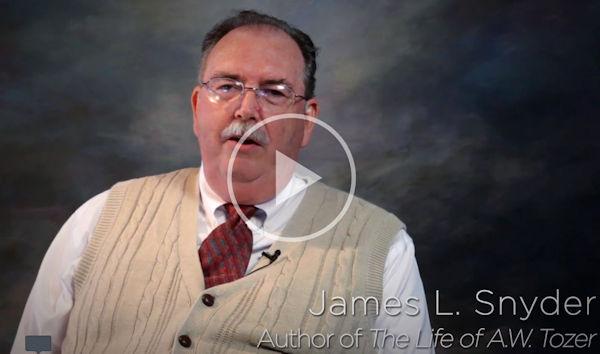 Dr. James L. Snyder, is pastor of the Family of God Fellowship, 1471 Pine Road, Ocala, FL 34472. He lives with his wife in Silver Springs Shores. James is an award winning author whose books are available at https://amzn.to/2SMOjwO.
Call him at 352-687-4240 or e-mail This email address is being protected from spambots. You need JavaScript enabled to view it.. The church web site is www.whatafellowship.com.
Hello everyone!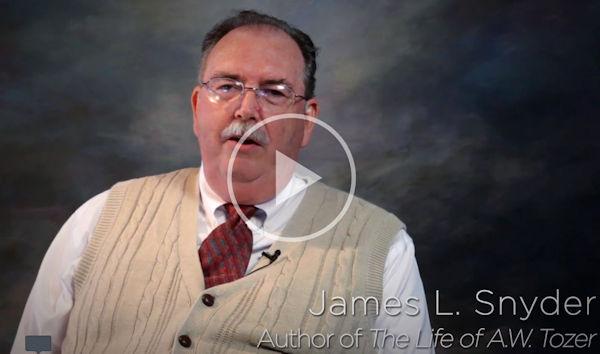 Dr. James L. Snyder, is pastor of the Family of God Fellowship, 1471 Pine Road, Ocala, FL 34472. He lives with his wife in Silver Springs Shores. James is an award winning author whose books are available at https://amzn.to/2SMOjwO.
Call him at 352-687-4240 or e-mail This email address is being protected from spambots. You need JavaScript enabled to view it.. The church web site is www.whatafellowship.com.
Hello everyone!