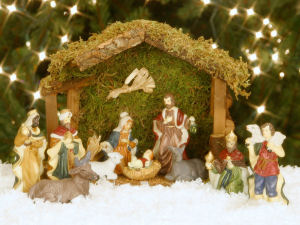 One word defines Christmas. It is the word "merry." I never tire of wishing people a Merry Christmas. Although, for some, it may not be politically correct, but for the rest of us who have at least two gray cells working, it is wonderful.
I was relaxing one afternoon this past week when the Gracious Mistress of the Parsonage approached me with a request. It is very difficult for me to deny her request, even though it goes against my current energy status.
"Would you," she said so very sweetly, "go to the mall and pick up a gift that I had ordered?"
Being married to GMP for more years than I can remember, is very difficult for me to say no. Actually, even when I do say no, someone on the other end of the conversation is not listening.
I should be rather grateful, because of all of the husbands she has, I am the only one she asks to do favors. Through the years, I have gathered that I must be her favorite husband. So, in a really grateful frame of mind, not to mention merry, I headed for the mall to get her purchase.
I am not sure if there is another place in the whole world that I hate worse than going to a shopping mall. If there is, I haven't got there yet. Every time I walk into a shopping mall, I get nervous because everybody is looking at me, especially at my wallet. Even my wallet shivers when we walk through the opening door.
Just getting inside the shopping mall is a drain on my "merry" attitude. I figured before I really get started I should grab a cup of coffee and go sit down in a lounge chair.
There was a coffee shop in the mall and I got a $0.79 cup of coffee for $7.90. I guess where you put the decimal is really important. Personally, I would have enjoyed a $0.79 cup of coffee more.
I got my coffee, sat down in one of the lounge chairs, took a deep breath, a nice gentle sip of hot coffee and started to relax. Christmas music was being played in the background, which contributed to my relaxing attitude.
The mall was rather crowded, people were hurrying here and there, in the background Merry Christmas music was being played and I thought I would just take the time and enjoy the moment.
After I got through about half of my coffee, I happened to look around carefully watching the people coming and going. There was such a rat race going on that I could hardly believe it. I looked around trying to find some Merry Christmas faces. Unfortunately, there was not any in the direction I was looking.
"I hope they don't run out of this before I get there," I heard someone complaining.
"I hope I have enough money to cover this," someone else complained.
"I hope I can get it in time to get to the party tonight," complained another person.
I listen to all of this and was simply amazed. Where in the world was this merry spirit that Christmas is most noted for? Everybody was hoping for something, but their hope did not seem too realistic from my point of view.
At the merriest time of the year sitting in a place where people were buying Christmas presents, it was very disconcerting to realize there were not that many merry people in the mall. Everyone seemed to be under some kind of pressure and aggravation.
A thought began to jingle in my mind. What would it take for some people to really experience a Merry Christmas? What would make them merry?
Taking another sip of this expensive "Merry Christmas" coffee, I began to think about life in general. Am I really living a merry life? Or, am I all caught up with the holiday season?
Just because someone says, "Merry Christmas" does not mean in fact that they are experiencing anything quite near to merry.
Watching people scramble here and there in the shopping mall, I realized that merry had nothing to do with Christmas. For so many people, Christmas is a time when you are so busy trying to get things to make other people "merry" that the whole spirit escapes.
What we really need during this particular holiday season is what I call, The Merrification of Christmas. Christmas is what it is, but there is the possibility of really having a Merry Christmas if you understand what the attitude of merry is all about.
It is not about gifts, or parties, or traveling. It is something more substantial than that. In order for me to Merrificate my life, I need something more than just the holiday spirit.
Weaving through the crowd at the mall, I picked up the item my wife sent me to pick up and headed for the parking lot. As I was going, I realized why I really did not like the mall, especially during the holiday season. Too many people are struggling with anxiety and frustration in trying to keep up with the Christmas Joneses.
I thought of what Jesus said, "Come unto me, all ye that labour and are heavy laden, and I will give you rest" (Matthew 11:28).
The key ingredient of "Merry" is rest and only Jesus can give the rest that creates a merry spirit.
Dr. James L. Snyder is pastor of the Family of God Fellowship, Ocala, FL 34483, where he lives with the Gracious Mistress of the Parsonage. Telephone 1-866-552-2543, e-mail This email address is being protected from spambots. You need JavaScript enabled to view it. . Website is www.jamessnyderministries.com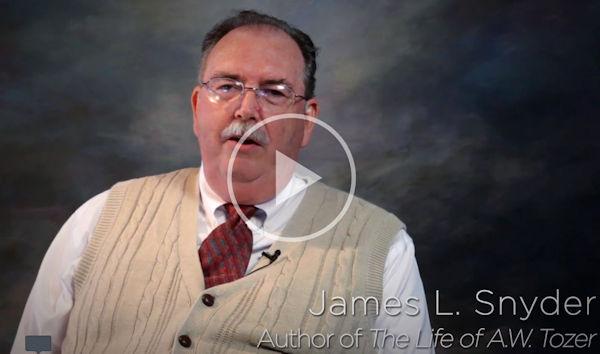 Dr. James L. Snyder, is pastor of the Family of God Fellowship, 1471 Pine Road, Ocala, FL 34472. He lives with his wife in Silver Springs Shores. James is an award winning author whose books are available at https://amzn.to/2SMOjwO.
Call him at 352-687-4240 or e-mail This email address is being protected from spambots. You need JavaScript enabled to view it.. The church web site is www.whatafellowship.com.
Hello everyone!