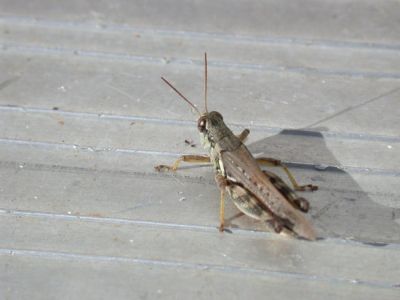 Noise has become a daily experience for many people today. From morning until night, we are surrounded by noise of all kinds. People have gotten accustomed to an atmosphere of noise. For my part, I am just a little bit tired of all the noise. What would life be like if there was silence?
The Gracious Mistress of the Parsonage and I were relaxing on the back porch after supper, drinking our coffee and enjoying the evening. Nothing quite compares to drinking coffee on the back porch after a hard day. Then my wife said something that startled me.
"Do you hear that?"
I listened and strained my ears but I could not hear anything. If my wife says there is something to hear, then there is something to hear. I strained my ears as much as possible, but to no effect.
"Don't you hear that?" She said once more.
For the life of me, I did not hear anything and was beginning to think she was trying to pull one over on me. She does that occasionally and catches me. She thinks it's rather funny, although I laugh along with her, I am not laughing on the inside.
Finally, I said, "What are you talking about? I don't hear anything."
She was staring across the backyard as though she was looking at something.
"Don't you hear that silence?"
Personally, I did not know you could hear silence, but I was not going to argue with her at the time. I stared in the direction she was staring and still could not figure out what she was talking about.
Then it came to me.
Across our backyard several crickets were chirping. Normally I do not hear those crickets, but I could hear them loud and clear from where I was setting. What they were singing I am not quite sure, but I enjoyed listening to them at the time. It sounded so serene and peaceful.
Sometimes our life is so crowded with other things that we do not hear some of the more quiet things. The noise around us crowds out some of the quietness in our life.
"Okay," I said with a grin, "I hear the silence now."
I suppose crickets chirp all the time, particularly the ones in our backyard, but I do not always hear it. For the next hour, my wife and I quietly listened to those crickets chirping and we enjoyed every moment of it.
"Isn't that silence," my wife whispered, "truly refreshing?"
I do not always agree with my wife, but this time I was in complete harmony with her thoughts. It is refreshing to listen to silence that has absolutely no agenda but to quiet the mind.
Out in our society, we have noise and activity and miss the good things in life. I just wonder how many people miss the things in life that are truly refreshing because of all of the noise and activity around.
It takes some time to get used to the silence, but my wife and I, as we sipped our evening coffee and staring across the backyard, enjoyed the sounds of silence.
To appreciate the silence is one of the great privileges of life. I must confess I do not often get the chance to enjoy silence, especially hearing the chirping of the crickets in the backyard.
As we were sitting there just enjoying the silence, I could not help but think of one startling little question. Why in the world did God create crickets? Of what purpose do they have in this busy world of ours?
Very few people get the chance to hear crickets chirping, so why in the world would God take the time and effort to create them?
If you would ask somebody when was the last time they heard crickets chirping, I am sure you would get the silent treatment from them. Nobody really takes the time to think about crickets let alone listen to them. We have too much to do and too many other things to listen to, to spend our time listening to silence.
"Don't you," my wife sighed deeply, "just love those crickets?"
I was not going to argue with my wife. I have never given crickets much thought in the past, but as we sat there, I began to appreciate the sounds of crickets in the evening.
After a few moments of silence, I replied, "We ought to spend more time listening to those crickets."
I should not say this, but we named those crickets. One was Albert and the other we called Beatrice. Why? Does it really matter?
From then on whenever we wanted to enjoy a little bit of quietness one of us would say, "How about an A and B concert?" We always knew what that meant; time to spend on the back porch enjoying the cricket concert.
It takes a lot of discipline to get to the place to enjoy silence. For my part, I want to hear everything and know everything that is going on around me. It is as though I need to approve everything that has happened.
Thinking about this I thought about David. Maybe this is what he meant when he wrote, "Be still, and know that I am God: I will be exalted among the heathen, I will be exalted in the earth" (Psalms 46:10).
I am ready for another A and B concert this evening.
Dr. James L. Snyder is pastor of the Family of God Fellowship, Ocala, FL 34483, where he lives with the Gracious Mistress of the Parsonage. Telephone 1-866-552-2543, e-mail [email protected]. Website is www.jamessnyderministries.com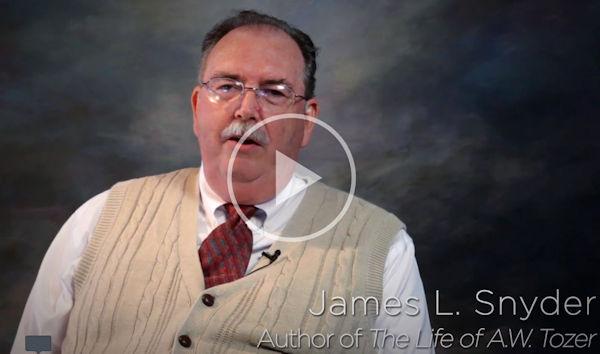 Dr. James L. Snyder, is pastor of the Family of God Fellowship, 1471 Pine Road, Ocala, FL 34472. He lives with his wife in Silver Springs Shores. James is an award winning author whose books are available at https://amzn.to/2SMOjwO.
Call him at 352-687-4240 or e-mail [email protected]. The church web site is www.whatafellowship.com.
Hello everyone!