I awoke last Tuesday with a strange feeling I had missed something. Not only that, but I was shivering like a polar bear without his pajamas. I knew something was wrong but to put my finger on it was just too early in the morning for me. I like starting my days slowly. At my age just getting up is quite an accomplishment.
I felt my forehead to see if I had a fever. I found my forehead easily enough, just above my eyes, but I can never tell if I am hot, cold or lukewarm.
The condition advanced to such a point that I had to swallow my pride and inquire of the Gracious Mistress of the Parsonage. She can look at me and tell me if I am sick or not. Usually, I'm sick.
So I approached her and said, "Am I sick or what?"
Quick as a wink she said, "Off the top of my head I would say you are 'or what.'"
And this was just the beginning of my day.
Then my wife looked at me and said, "Why do you ask?"
So I explained to her about the feeling I had that something was missing and on top of that, I could not quit shivering. She felt my forehead to see if I had a fever, and I did not. When she turned her back on me, I was tempted to stick out my tongue and say "AHH."
"Well," she said, "you're not sick and I don't understand how you could be cold."
I looked aimlessly out the window and began to shiver more. "It looks like it's cold out there," I complained.
My wife looked at me with one of those looks that every husband knows and fears, and said, "It should be cold outside, its winter, for Pete's sake."
"Winter?" I explained. "What happened to summer?"
"Oh you silly boy," my wife chuckled, "summer's over and winter's brewing."
I just stared out the window at the bleakness of the morning, wondering where in the world summer went. At the moment, it did not seem possible to me that summer was over. Is not that the way things go? Just as soon as you get used to something, it is over.
I suppose it is because a person gets so busy doing mundane daily things that he fails to see the whole picture. If you do not enjoy what you are doing right now, one day you will look back and wonder where in the world it disappeared.
At my age, it seems that looking back has become quite a career. I remember the old folks when I was young used to say, "I remember the good old days." I often wondered what they were talking about. Now I know.
When I was young, my whole life was looking forward, but now that I am old, I spend part of my time looking at the rear view mirror. That is the wonderful advantage of getting older. When you are young, you do not have anything to look back to. The older you get the more you have to look back on.
Several things I look back to. One is memories I have made throughout the years. Often when my wife and I are setting together one of us will say, "Do you remember when...?" Then one of us will recite a wonderful memory from the past and have a good laugh together.
Maybe this is why older people laugh so much. I know it is why I laugh a lot.
One of the wonderful things about a person's memory is that it is personal. I will not say that I enhance my memories, of course, I do but I will not confess to it. Then, if it is my memory I should be able to recite it any which way I please. I particularly enjoy those memories that I share with no one else. Because then, I have the freedom to remember it any which way I please.
I once listened to a very old woman share memories of her childhood. At the time, she was in her early 90s. As I drove away from listening to her I thought to myself, I wonder how much of those memories were really true. Then again, they were her memories not mine.
Also in looking back, there are those things we refer to as regrets. I suppose everybody tries to live in such a way to keep regrets to a minimum. I have a long list of things I regret doing or saying or not doing or not saying.
The one category of regrets I have are those things that I have done that my wife knows about. Talk about memory?
This brings up the difference between a husband and a wife. A husband cannot remember anything and his wife cannot forget anything. But between the two, they lick the platter clean.
The apostle Paul practiced the fine art of forgetting. He wrote, "Brethren, I count not myself to have apprehended: but this one thing I do, forgetting those things which are behind, and reaching forth unto those things which are before, I press toward the mark for the prize of the high calling of God in Christ Jesus." (Philippians 3:13-14 KJV).
My rear view mirror is full and the temptation is to focus entirely on them missing the scenery in front of me.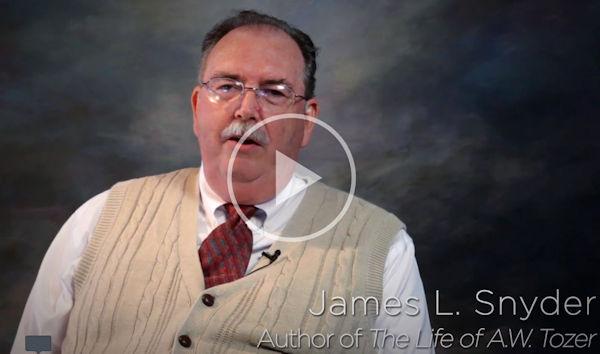 Dr. James L. Snyder, is pastor of the Family of God Fellowship, 1471 Pine Road, Ocala, FL 34472. He lives with his wife in Silver Springs Shores. James is an award winning author whose books are available at https://amzn.to/2SMOjwO.
Call him at 352-687-4240 or e-mail [email protected]. The church web site is www.whatafellowship.com.
Hello everyone!