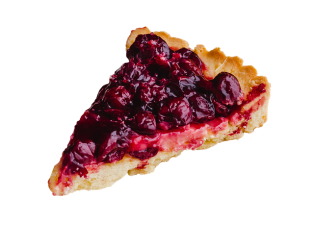 Time goes so fast at times that I do not always remember what day it is. I get so busy trying to get my work done that I forget if it's Monday or Friday.
It is a good thing I am getting older because I have a built-in excuse for forgetting what day it is.
Recently, the Gracious Mistress of the Parsonage and I spent some time in St. Augustine for some vacation days. We don't often get to have vacation days, but when we do, we try to enjoy it.
Just down a few blocks from our motel is a place we love dinning. It's called the Village Inn. What I like about this restaurant is that on Wednesdays they always have free pie with anything you order even if it's just coffee.
Free is always a good thing with me. I know that nothing is free, but sometimes it is.
Anybody who knows me knows that I do not take many things seriously. I enjoyed being around people who are very seriously minded because I can get away with a lot of jokes with them. Some things are to be serious, but those are rather few in my book.
Even at my age, I love to have fun.
It was a Monday on our vacation that we went down to have lunch at the Village Inn.
Someone once asked me what my favorite pie was, and I gave them an answer that my uncle always gave, "The one I'm eating at the time." And this restaurant has very delicious pies.
It was Monday, however, and the pies were free only on a Wednesday. That did not stop me from trying, though.
The restaurant host escorted us to our table, and we sat down. Then the waitress came to take our order. It was then that I had a thought giggling at the top of my head. That is always a dangerous situation. I decided to go with it.
"Ma'am," I said as seriously as I possibly could, "I am a Yahooist, and according to our religion, your Monday is our Wednesday."
I am sure she never heard of a Yahooist because I never heard of one either. She looked rather strangely at me, and I continued, "Does that mean I can have the Wednesday free pie today?"
Looking at me for a few moments, she then broke out in laughter. I guess she knew I was joking.
"A Yahooist, you say." Then she took our order and went to the kitchen.
I heard some laughter coming from the kitchen area when she went back, and every waitress that walked by our table looked at me and said, "Yahoo."
One thing I strive for each day is making somebody smile if not laugh. There are so many sad people in this world that I am trying to get them from being so sad. I have found that it does not take very much to get some people to laugh.
Then the manager came to our table and said, "So, you're a Yahooist. How could I join that religion?"
Knowing that he was just having a little fun with me, I responded very seriously, "To join you must say 'Yahoo' three times in a row and then bring me a free piece of pie."
I do not let anything get past me if I can avoid it. The manager laughed rather heartily and then walked back to the kitchen.
Maybe I should think a little more seriously about creating a Yahooist group of people. We sure could make a lot of people smile and laugh that otherwise would not do any of that.
Then our waitress came back with our meal and greeted both of us by saying, "Yahoo." Then my wife and I shouted "Yahoo" back, and all of the customers around our table started to laugh and say, "Yahoo."
As my wife and I were eating our lunch, I thought that I had accomplished my purpose for the day. I love making people laugh and smile. That is what I call a good day. I know I can't make everybody smile or laugh, but I can make some people and those of the people I focus on.
As customers departed and passed our table, they all smiled and said, "Yahoo." I cannot remember when I had a better day.
As we were finishing our meal, the waitress brought our ticket to the table. She commented by saying, "It sure was nice to meet a real Yahooist. I hope you come back again." Then, as she left, she chirped, "Yahoo."
"You sure made an impression with her," my wife commented.
As I looked at the ticket, I noticed that the pie we ordered was not on our ticket. For some reason, she forgot to include it on our ticket. I called her back and asked about why the pie was not included on my ticket.
"Isn't today your Wednesday?" she said. "On Wednesday, the pie is always free." As she walked away, she cheerfully said, "Yahoo."
I have found that it always pays, and pays wonderfully, to make somebody smile.
The theme of my life is, "A merry heart maketh a cheerful countenance: but by sorrow of the heart the spirit is broken" (Proverbs 15:13).
My goal is never to let a day go by without causing somebody to smile.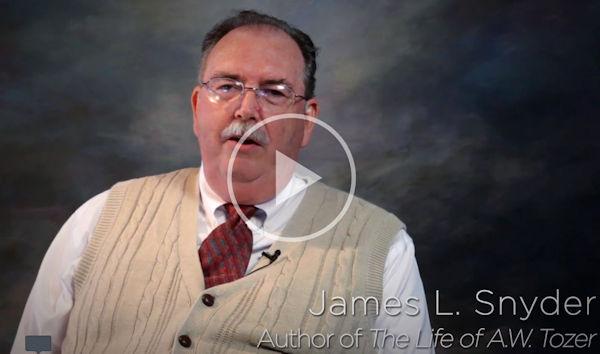 Dr. James L. Snyder, is pastor of the Family of God Fellowship, 1471 Pine Road, Ocala, FL 34472. He lives with his wife in Silver Springs Shores. James is an award winning author whose books are available at https://amzn.to/2SMOjwO.
Call him at 352-687-4240 or e-mail [email protected]. The church web site is www.whatafellowship.com.
Hello everyone!