While many are absorbed with the trifling news of the weakening economy, bailing out the all but defunct auto industry, and the emergence of a new Britney Spears, news that is more important is not being heard. Believe it or not, there are some things more important than these. At least to some people.
The most troubling news of the day comes from the North Pole. In a few weeks, the jolly man from the North will make his visit. However, some difficulties may prevent his usual prompt appearance this year. I know many people take comfort in the fact that you can always count on jolly good old St. Nick. But trouble is brewing in his North Pole residence like a bad cup of coffee.
Just as the rest of the world is having some economic difficulties, so the North Pole. For example, The Elf Union has given the Santa Claus Enterprise some difficulty this past year. They want twice the pay for only half the work.
Santa was overheard saying, "Who do these elves think they are? Politicians?" However, in order to keep to some semblance of a schedule that Jolly Ole Soul acceded to their request.
That was not the only problem he faced this past year. The North Pole office of the ACLU filed a complaint against Santa. The gist of their complaint had to do with Santa categorizing children as either "naughty" or "nice." This, according to the ACLU spokesperson was not in keeping with the holiday spirit and caused some children to think bad about themselves.
They also stated very emphatically that giving lumps of coal to those who are naughty is not environmentally friendly.
While were on the subject of being environmentally friendly, Santa's eight tiny reindeer have been linked to global warming. Consequently, there is an unusual melting of the glaciers around the North Pole. This year Santa has to reduce his reindeer force to only four.
"It's a tough decision," Santa said rather sadly, "but I guess I'll have to conform to regulations."
Another tough decision that had to be faced was due to cutbacks, Santa could only check the list once. Of course, not being able to determine who is naughty or nice that was not necessary.
At the last minute, Santa discovered that in compliance with the more traditional airlines there will now be a new charge per bag on the old sleigh. Mr. Claus fought this one to the very end. He has never had to pay for luggage but due to the world economic situation things are changing. Either, he has to put twice as much in each bag or reduce the gifts in half. His face a lot of hard decisions in his lifetime, but this one ranks as the most difficult.
A more delicate situation developed. It had to do with Santa Claus himself. Although the word "obesity," was not used, it certainly was suggested. Due to Santa's size, this year he will have to pay for two seats on the sleigh.
Although the ticket agent did not think it was fair, he told Santa there was nothing he could do about it. "Rules are rules," he said rather glumly.
Being the Jolly Ole Soul that he is, Santa pulled out his credit card to make the purchase.
Without even looking up, the ticket agent said, "I can only accept cash from you."
On this matter of his obesity, Santa said it was not his fault. "It's all those cookies the children leave behind that I must eat. It's my job. It's the price I pay for being jolly."
Santa promised to eat only half the cookies set out this year while giving the other half to poor children.
One last bit of sad news for our friend from the North. Due to the strict laws of political correctness he is not allowed to say, "Ho, ho, ho." There is a lot of misunderstanding as to what Santa means when he says, "Ho, ho, ho."
Santa has promised to say, "Ha, Ha, Ha." Although, he does not promise to say it quite as jolly.
It seems that traditions are not the same anymore. Things seem to be changing to such an extent that they no longer resemble their original intention.
So many people want to be what is termed "agents of change." Whenever I hear this, I am reminded of what Solomon, the wisest man in the world, said on the subject. "My son, fear thou the LORD and the king: and meddle not with them that are given to change:" (Proverbs 24:21 KJV).
Sometimes the more things change the more they remain the same. But there are some things that are not subject to change.
It is comforting to know that no matter how much things around us change, God never does. "For I am the LORD, I change not;" (Malachi 3:6a KJV).
At Christmas, we celebrate the birth of Jesus Christ over 2000 years ago. And as much as things have changed, the important things have not changed.
The most important thing that has not changed is given to us in the Scriptures. "Jesus Christ the same yesterday, and to day, and for ever." (Hebrews 13:8 KJV).
Troubled times have always been here and will never change. Jesus Christ as the solution has not changed, either.
Copyright, Rev. James L. Snyder
Used With Permission
For reprint permission, contact the author through his site at:
http://www.realezsites.com/bus/godspenman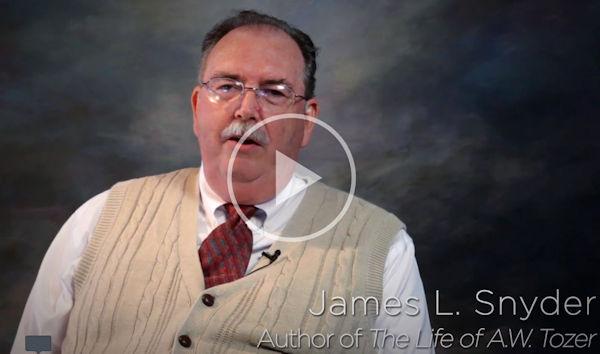 Dr. James L. Snyder, is pastor of the Family of God Fellowship, 1471 Pine Road, Ocala, FL 34472. He lives with his wife in Silver Springs Shores. James is an award winning author whose books are available at https://amzn.to/2SMOjwO.
Call him at 352-687-4240 or e-mail This email address is being protected from spambots. You need JavaScript enabled to view it.. The church web site is www.whatafellowship.com.
Hello everyone!