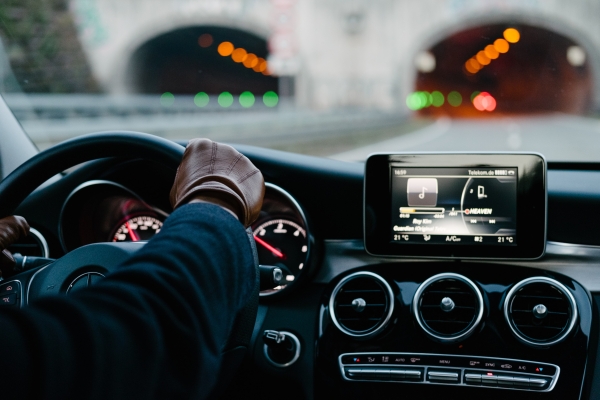 Without any hesitation, I will gladly admit that I am on the short side when it comes to gadgets. For me, most of them do not make any sense at all. Instead, I like things simple and easy.
As for the Gracious Mistress of the Parsonage, she is obsessed with gadgets. She loves them almost as much as I love Apple Fritters. I've gone into her "Craft Room" and noticed all the gadgets neatly placed where they belong. Unfortunately, I could not tell you the identification of any of them.
I am gadgets-illiterate while she is gadget-obsessed.
I did not know how obsessed she was with gadgets until recently.
My truck was giving me some trouble, so I took it to my mechanic to look it over. Much to my distress, he said the engine was just about shot, and it would have to be replaced.
My choices were to replace the engine for around $5,500 or buy another truck for about $30,000. I may not be handy with gadgets, but when it comes to money, that is my specialty.
I reluctantly chose to have the engine replaced, but the bad news was, it would take about a month to do it. First, he had to find an engine and have it shipped to his garage.
I didn't know how long that month was until recently.
Because I did not have my truck, I had to borrow the Gracious Mistress of the Parsonage's van. She bought that van a little over two years ago. It took her a whole year to find the kind of van she wanted. She did all her research and finally found the van of her liking.
For myself, being over 6 feet tall, it was all I could do to squeeze into her van as a passenger. I found out squeezing in as a driver was even more difficult.
She said I could drive it, and then instructed me on how to drive and all the gadgets associated with driving her van.
Unfortunately, my habit is not to pay attention when people are talking about gadget things.
I've had my driver's license for over 50 years, and I have driven many cars during that time.
I thanked her, got into her van, and it took quite a few minutes to get the seat settled where I can operate it.
Sitting in the driver's seat, I felt like I was being squished on all sides.
After a few minutes, I was able to start it on and then try to figure out how to put it in reverse. I found it finally and backed out of our driveway.
With a few more little squeegees, I put it back into drive and went forward. It was at this time I noticed the mirrors were all out of focus. How can my wife drive this van when the mirrors are so mixed up?
So, while driving along, I began to fiddle with the mirrors, trying to adjust them to where I could see out of them. There is a gadget for each mirror, and I got the gadgets mixed up. Finally, I got it to where it was at least usable for my driving.
I sighed a very deep sigh, which usually means I'm in trouble, while driving down the highway. I decided I wanted to turn the radio on and listen to music while driving. You might as well have fun while you're driving in such a gadget-contaminated vehicle.
Pressing several buttons, I finally was able to find the button for the radio. Unfortunately, the sound was very low. Now, I had to find a gadget to turn the sound up so I could hear it.
I'm unsure which gadget I pressed, but the sound went through the roof, scaring me so much that I almost jumped out of the vehicle. Fiddling around, I finally lowered the sound.
I did not notice before, but the steering wheel had gadgets all around it. I had no idea what any of those gadgets were for and was trying desperately not to touch one.
I had to make a right turn, and so I turned on the turn signal the way I usually do it in my truck, and it wasn't heaven that came through that van.
The windshield wipers began, the windows went up and down several times, the horn sounded three or four times, and I was a mess.
Very carefully, I managed to pull to the side and stop the vehicle. I sat there trying to figure out where do I start turning off all of these gadgets?
I could call my wife, but then I would hear it for the rest of my life.
An idea floated in my mind amid all this confusion. Why not turn the vehicle off, and maybe all the gadgets would close down.
I turned it on with my fingers crossed, and to my delight, all of the gadgets were not on. I'm not sure what I did; I hope I don't have to do it again.
A verse of Scripture came to my mind as I was driving home. "The fear of the Lord is the beginning of knowledge: but fools despise wisdom and instruction" (Proverbs 1:7).
Instruction seems to be the gateway to wisdom. I have a hard time with following instructions, which is why I have trouble and not just with gadgets.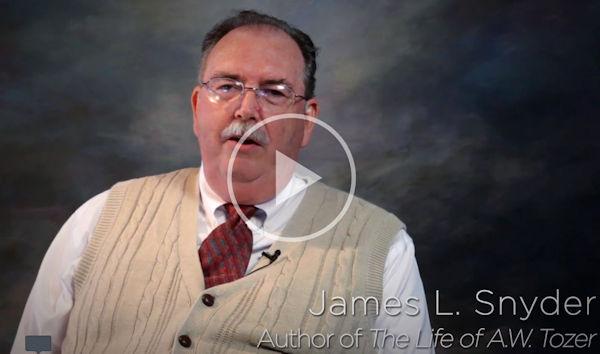 Dr. James L. Snyder, is pastor of the Family of God Fellowship, 1471 Pine Road, Ocala, FL 34472. He lives with his wife in Silver Springs Shores. James is an award winning author whose books are available at https://amzn.to/2SMOjwO.
Call him at 352-687-4240 or e-mail [email protected]. The church web site is www.whatafellowship.com.
Hello everyone!