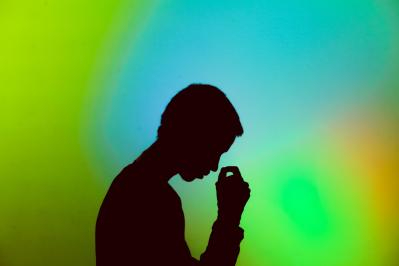 Stress is not something new in my life or anybody else's, for that matter. The thing about stress is that you never get used to it, or at least I don't. I don't know what I would do if one week I had no stress at all. When that happens, I'll let you know.This past week has not been one of those stress-free weeks. Starting on the very first day of the week, stress poked its nose into my business.
On Monday, as I sat at my office to begin the week's work, I opened up my laptop, and I could not turn it on. It would not accept my password. I've used that password for as long as I've had the computer. However, today it would not work.
I tried everything, but nothing worked except it worked up my stress level.
Finally, I had to take it to a computer store to fix it. It took them a little over an hour, but they finally fixed it. The tech also set it up so that I did not have to use a password to open up my computer. That eliminated a lot of stress.
I took it home, had lunch, and then went back to the office to begin my work for the day. Already half the day is shot. When I opened up my computer, everything worked except the passwords on all of my programs. Even Facebook would not work; it did not recognize my password.
For the rest of the day, I spent changing one password after another. Whoever invented the password phenomenon needs to be sued.
Finally, I got everything working, and all the passwords were in place, and I could commit the rest of the week to some kind of work.
I had an appointment with my eye doctor this week, having to do with my cataract surgeries. This was supposed to be the last one to make sure everything went fine. I was excited to go and get this done. Then, I could have my glasses ordered and be able to see and read simultaneously.
The appointment was at 9:45, and I wanted to make sure I would not be late. I could not drive because of eye drops I was supposed to put in preparing for this exam. So, the Gracious Mistress of the Parsonage was to be my chauffeur for the day.
It was around 9 o'clock, I was dressed and ready to go, so I asked her, "Are we ready to go now? My appointment is at 9:45."
She looked at me with one of her "looks" and said, "Are you sure it is at 9:45?"
"Of course, I'm sure."
Again she looked at me and said, "What day is your appointment for?"
"It's for Thursday at 9:45 in the morning." I then looked at her and smiled one of my greasy smiles.
"Are you sure it is for Thursday?"
She always tries to trick me, assuming this was one of her tricks, I just looked at her, smiled, and nodded very dramatically.
"So," she said rather hesitatingly, "what is today?"
I didn't say anything; I just looked at her and then looked at my watch.
"Oh, you silly boy, today is Wednesday."
I hate it when she is right! This only increased my stress level because now I had to wait a day for my eye appointment.
Part of my stress this week was all the phone calls I got to renew my car warranty, each one was the last call for my renewal.
By Friday morning, as I was going to my office, my stress level was the highest it's been for a very long time. I'm not very good at dealing with stress, especially when I'm the cause of it.
I usually stop at McDonald's in the morning to get a cup of coffee to take to the office. As I was going through the drive-through, I happened to think a very delightful thought. Not only do they sell coffee here, but also Apple Fritters.
Oh boy, when my brain starts thinking, it's hard to figure out where it's going.
Leaving McDonald's with my coffee and Apple Fritter, I was very happy. There is no comfort food quite as comforting as a fresh Apple Fritter.
Sitting down at my desk, I took a sip of coffee and then opened up the bag with the delicious Apple Fritter. I laid it on my desk and, just for a few moments, stared at it taking in the delightful aroma of this wonderful comfort food.
I took the first bite, and a great weight began to lift off my head. It was a wonderful experience and helped me get rid of all of that stress I had.
In finishing, I thought a few moments about that situation. If it were not for all the stress I experienced this past week, I wouldn't be having this wonderful experience of eating my comfort food. At least stress does have a good side to it.
I remembered what Jesus said, "These things I have spoken unto you, that in me ye might have peace. In the world ye shall have tribulation: but be of good cheer; I have overcome the world" (John 16:33).
Sometimes I let the world stress me out, but when I look to the Lord Jesus, I see He overcomes all of my stress.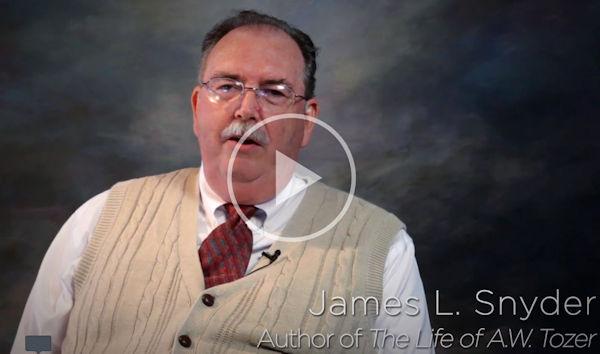 Dr. James L. Snyder, is pastor of the Family of God Fellowship, 1471 Pine Road, Ocala, FL 34472. He lives with his wife in Silver Springs Shores. James is an award winning author whose books are available at https://amzn.to/2SMOjwO.
Call him at 352-687-4240 or e-mail [email protected]. The church web site is www.whatafellowship.com.
Hello everyone!