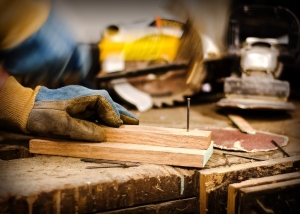 I was working so hard the other day on a project that I actually finished it three hours ahead of schedule. Then, I did not know what to do. I had so psyched myself all up spending the entire day on this special project that when I was finished with it I did not know what to do with myself.
Several things suggested itself at the beginning. I am not a person completely devoid of ideas.
First, I could go tell the Mistress of the Parsonage I finished my project ahead of schedule and wait for her to congratulate me on a job well done. However, if history teaches me anything, this is not a good idea. In times past, when I found myself with a spare moment or two my good wife knew quite well how to fill it up. Her to-do-list toddles very closely to forever.
I could be corrected on this, and I probably will be, but my wife has not had a spare moment in her entire life. I am not sure she would know what to do with a spare moment. She always has something more that she can be doing, and invariably she does it. She can time a project down to the 10th of a second.
Again, my facts could be a little foggy here, but I think she invented the multitasking syndrome. Now, I would not mind this if it would stop there. Some things should be kept to ones self. But she has this crazy idea that if she can multitask, I certainly should be able to do it. After all, she says, "You're the man of the house." Whatever that has to do with the price of rice in China, I will never know. This is where we have a little bit of a breakdown in our communication.
Her idea is that when you finish a project you should immediately begin a new one to maximize your energy.

I take a different view about this altogether. I believe when you finish a project you should sigh very deeply and then for the next three or four hours celebrate the fact that you finally got the blasted thing done. Any thoughts of the next project should be so far removed from your thinking process that it does not compromise the celebratory moment.
If I finish a project in the morning, I feel I should take the rest of the day off and celebrate with several scoops of freshly dipped ice cream, and don't be stingy with the hot fudge. If, the project is done in the middle of the afternoon then I think I should go out for supper and celebrate my good fortune and apple pie à la mode is on the menu.
My idea is to celebrate completion while her idea is to celebrate the opportunity of starting a new project. She never sees the end of the trail only the beginning of a new one.
I say, whatever makes you happy... go for it.

However, she has this fuddy-duddy idea that what is good for her is also good for me. Share and share alike, is her motto. And so, I could go and tell her that I finished my project ahead of schedule.
Or, I could hide from her for the next three hours and revel in secrecy. After all, what she does not know will not cause me any pain whatsoever. I could sit back in my chair, sigh very deeply and relish the moment all by myself.
The only problem with this is that when I sigh deeply and sit back in my easy chair I soon become afflicted with the drowsy-eye-syndrome. This is followed by snoring, which has the effect of calling attention to myself from You-Know-Who, and then my cover is blown.
I do know this, if I am caught with a spare moment on my hands it will be put to good use in very short time. And so, there is a third possibility.
I can pretend that I am not finished yet. I remember the words of wisdom passed on to me by my father. "Son, do not let your wife catch you with nothing in your hands." Then he pressed upon me a valuable lesson he called, "The High Art of Tinkering."
I cannot tell how many times this has saved me. If I do not have anything to do, and I do not want to do anything, I simply tinker. But there is a way to tinker and then there is a way not to tinker.
Once I was tinkering around in the garage when I heard my wife coming. Grabbing a hammer I pretended as if I was busily engaged doing something.
"Oh," my wife said when she saw me with a hammer, "since you already have a hammer in your hand come and help me put up this new shelf."
The old saying comes to mind, "Idle hands are the devil's workshop." My wife cannot stand idle hands especially if they are at the end of my arms. My good wife operates by the biblical principle, "Whatsoever thy hand findeth to do, do it with thy might; for there is no work, nor device, nor knowledge, nor wisdom, in the grave, whither thou goest," (Ecclesiastes 9:10 KJV).
I, on the other hand, have my eyes on the end of the trail.

The Rev. James L. Snyder is pastor of the Family of God Fellowship, 1471 Pine Road, Ocala, FL 34472. He lives with his wife, Martha, in Silver Springs Shores. Call him at 352-687-4240 or e-mail This email address is being protected from spambots. You need JavaScript enabled to view it.. The church web site is www.whatafellowship.com.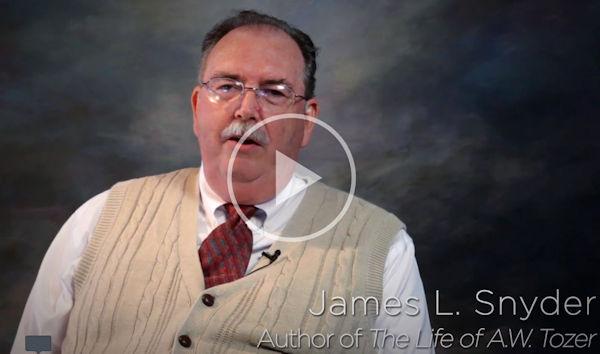 Dr. James L. Snyder, is pastor of the Family of God Fellowship, 1471 Pine Road, Ocala, FL 34472. He lives with his wife in Silver Springs Shores. James is an award winning author whose books are available at https://amzn.to/2SMOjwO.
Call him at 352-687-4240 or e-mail This email address is being protected from spambots. You need JavaScript enabled to view it.. The church web site is www.whatafellowship.com.
Hello everyone!