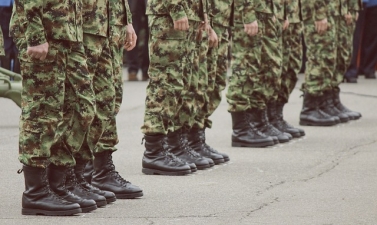 In World War II my father-in-law was stationed at the Army Air Corps base in Prestwick, Scotland.
President Franklin Roosevelt was to make a visit at any time, and coded messages were used to alert the air tower of such top-secret arrivals. One night the tower received the message: "Big Dogs Arriving 0600."
The next morning, as the plane landed on the runway, the entire base awaited the President and his officials. The cargo door opened, the band commenced playing, and the commanding officer led the salute. Jaws dropped in amazement as out onto the red carpet walked the "Big Dogs" ... ten large, furry huskies used for military reconnaissance.