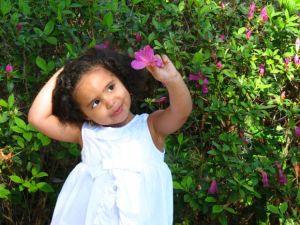 Our three-year-old daughter, Jenna, was having trouble sleeping through the night, waking up because she was afraid. Each time as I re-tucked her into bed, I would remind her that Jesus was with her and he would keep her safe. The sleepless nights continued, with Jenna seeking comfort in our bedroom.
Finally, one night, I asked her if she had prayed for Jesus to take her fear away and help her fall asleep.
"Oh, yes," she assured me. "He told me to come and get you!"