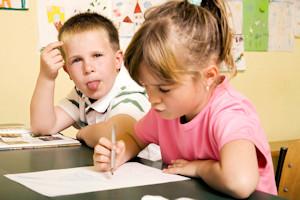 When my wife's sister, Patty, was very young, she was allowed to have her best friend, a boy named Rory, over to spend the night. As the children grew toward adolescence, their parents knew that someday the sleepovers would have to end.
One night, when Rory and his family were visiting, everyone gathered around the television to watch the Miss America pageant. When Patty asked if Rory could stay over, the parents hesitated, wondering if the time had finally come to discontinue the tradition. At that moment, the pageant host announced a contestant's measurements: 36-22-36.
"Rory," his mom asked, "what are those numbers?"
The boy thought for only a moment before responding, "Ninety-four?"
Rory got to spend the night.