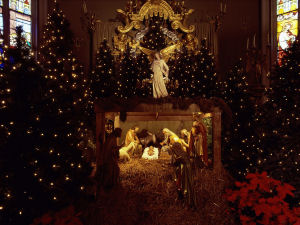 In his book Dare to Believe, Dan Baumann illustrates the unique experience of knowing that something is ours, yet longing to enjoy it more fully. He explained that at Christmas time he would always do a lot of snooping, trying to find the gift-wrapped presents and figure out what was in them.
One year he discovered a package with his name on it that was easy to identify. There was no way to disguise the golf clubs inside. Baumann then made this observation: "When Mom wasn't around, I would go and feel the package, shake it, and pretend that I was on the golf course. The point is, I was already enjoying the pleasures of a future event; namely, the unveiling. It had my name on it. I knew what it was." But only "Christmas would reveal it in its fullness."
The glories that await the Christian defy our comprehension. What we can grasp about them, however, fills us with great anticipation. We look longingly to that day when we shall enjoy heaven in all its fullness.