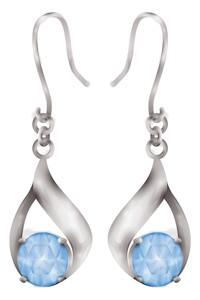 A man rushed to the jewelry counter in the store where I work soon after the doors opened one morning and said he needed a pair of diamond earrings. I showed him a wide selection, and quickly he picked out a pair.
When I asked him if he wanted the earrings gift-wrapped, he said,
"That'd be great. But can you make it quick? I forgot today was my anniversary, and my wife thinks I'm taking out the trash."