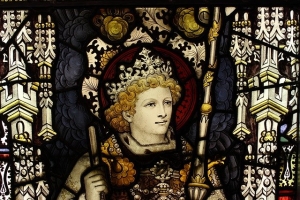 A young boy burst into the great throne chambers of a medieval king. The boy was skipping and singing as children do. He was completely oblivious to the regal sobriety of his surroundings. Suddenly, he was intercepted by an armored solider.
"Have you no respect, lad?" hissed the soldier. "Don't you know that the man on the throne is your king?"
The boy wriggled out of the soldier's grasp. Dancing away, he laughed and said, "He is your king but he is my father!"
And the boy bounced up to the throne and leaped into the king's lap.