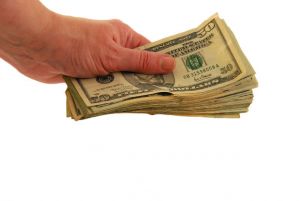 Sam and George go to the bank to cash their paychecks.
After Sam cashes his check George hands the young teller his check. He moves away from the teller, counts his change, and then goes back and says to the cashier, "Hey, you gave me the wrong change!"
The cashier says: "Sir, you stepped away from the counter. There's nothing I can do about it now."
George says nothing and joins Sam who says, "She's got some nerve. You should complain to the manager!"
"Oh no," George says. "In fact, I was going to tell her that I just thought she'd like to know she gave me ten dollars too much."