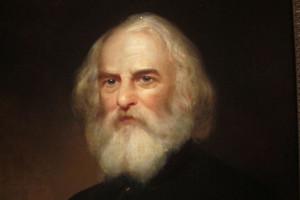 Henry Wadsworth Longfellow was filled with sorrow at the tragic death of his wife in a fire in 1861. The Civil War broke out that same year, and it seemed this was an additional punishment. Two years later, Longfellow was again saddened to hear his own son had been seriously wounded as a lieutenant in the Army of the Potomac.
Sitting down to his desk, one Christmas Day, he heard the church bells ringing, and ringing. It was in this setting he wrote:
I heard the bells on Christmas Day
Their old familiar carols play
And wild and sweet the words repeat
Of peace on earth, good will to men.

And in despair, I bowed my head
There is no peace on earth I said
For hate is strong and mocks the song
Of peace on earth, good will to men.

Then pealed the bells more loud and deep,
God is not dead, nor doth he sleep.
The wrong shall fail, the right prevail
With peace on earth, good will to men.
At this Christmas time whether you are in sorrow or in joy you can know that God is not dead, nor doth He sleep. He knows your every need and longs to comfort you and be that special One you need. Seek Him this year instead of the outward manifestations of the season. He will give life real meaning and your heart real peace - the peace that passes all understanding.