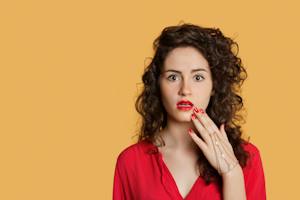 It was a full auditorium. Halfway through the author's talk, she began to feel sick. In a calm voice, she announced that she had left a few pages of her speech offstage, in her bag.
She walked off slowly and, as soon as she was out of sight, ran to the bathroom where she immediately threw up.
She was just about finished when someone came into the bathroom to tell her that her lapel mike was still on.