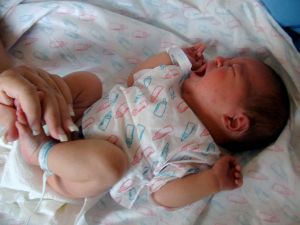 Brian and Cathleen took their newborn, Emily, to meet her cousins, Erin and Savannah, in Oklahoma. The cousins were delighted with her and watched everything the adults did with Emily including changing her diapers. The girls were sitting right beside Brian the first time he changed one of Emily's messy diapers.
When he opened her diaper he said, "Ew! She pooped!"
Erin looked at him and asked, "Didn't they tell you she would do that?"