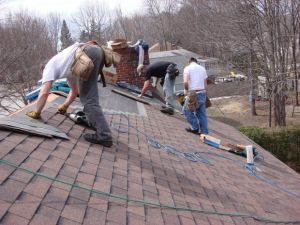 My friend Bev and her husband were reshingling their roof. As soon as they started, they realized they needed more supplies, so Bev grabbed the checkbook, jumped into her car, and drove the 45 miles to the nearest lumberyard.
After gathering the items she needed, Bev went up to the cashier and wrote a check. "I really need to see a photo ID," the clerk said.
"I don't have one on me," Bev replied.
The cashier called over the manager, who examined the check.
The manager looked up and asked Bev, "Who is the Avon lady in your town?"
Puzzled, Bev responded, "Maxine Thompson."
"Take her check," the smiling manager said to the cashier. "Maxine is my grandmother."