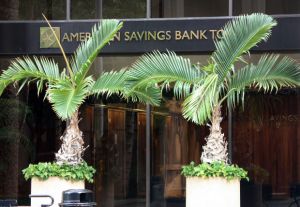 A RETIRED Navy admiral, my father began a second career working in a bank. One morning, while he prepared his desk for the day, he was approached by a young officer from the nearby Naval base.
"Sorry, but this department isn't open yet," Dad said.
"But it's nine o'clock!" protested the officer.
My father didn't look at his watch. Instead, he surveyed his customer's uniform.
"Ensign," he snapped, "I'll decide when it's nine o'clock!"