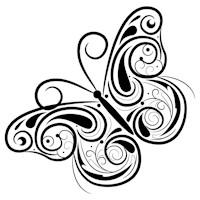 Being a teenager and getting a tattoo seem to go hand in hand. I wasn't surprised when a friend of my daughter showed me a Japanese symbol on her hip.
"Please don't tell my parents," she begged.
"I won't," I promised. "Just curious, what does that stand for?"
She replied, "Honesty."