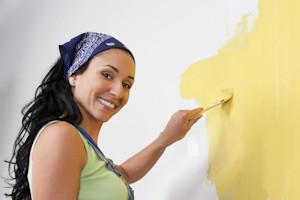 After an hour of "Just a little more white, two squirts of blue, a dash of black, perhaps a tad more white," the paint store clerk got my gallon to the exact shade I wanted. With a sigh of relief, he pounded the lid on.
"Now what do I do if I need more paint?" I asked.
"Don't come back here," he begged.