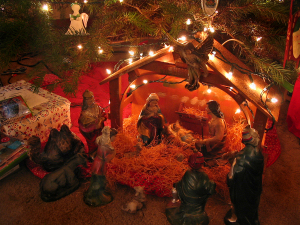 The Season of Advent was beginning, and I wanted to inform the children that, according the Bible, Jesus is coming twice, once as the baby in the manger, and then as King.
So I asked the children, "How did Jesus come the first time?"
One child answered, "Down the chimney."