Cybersalt News - September 16, 2021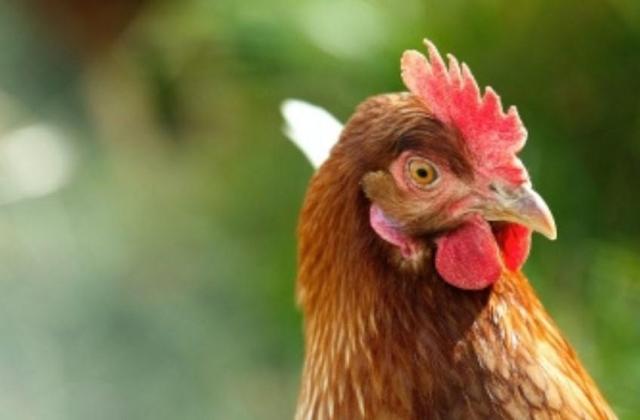 Oh look, Chicken Thursday!
It's an exciting day at Cybersalt World Headquarters. I have a dentist appointment this morning, but that's not why. I also have a chiropractic appointment in the afternoon, but that's also not why. Grandma Cybersalt's new glasses are ready for pickup, but that is still not why. (Lol, doesn't it sounds like we're falling apart?)
No, after all that cleaning, cracking and "bespectacling", we will be heading to the airport to meet a refugee family who are coming to our community 3 years after the sponsorship process began and 8 years after they fled from Pakistan for their lives. I sometimes shed tears when someone is at the airport leaving, but I this might be a time when it happens because someone is arriving! I'll be sure to keep you posted.
Today's video share is part of a standup routine by Tim Hawkins. It had me laughing out loud as I was working a few days ago, so I hope it has the same effect on you.
 Click here to watch the video.
~ Pastor Tim
Gate Watching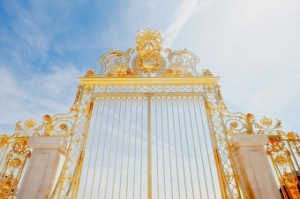 A woman arrived at the Gates of Heaven. While she was waiting for Saint Peter to greet her, she peeked through the gates. She saw a beautiful banquet table. Sitting all around were her parents and all the other people she had loved and who had died before her.
They saw her and began calling greetings to her "Hello - How are you! We've been waiting for you! Good to see you."
When Saint Peter came by, the woman said to him, "This is such a wonderful place! How do I get in?"
"You have to spell a word," Saint Peter told her.
"Which word?" the woman asked.
"Love."
The woman correctly spelled "Love" and Saint Peter welcomed her into Heaven.
About a year later, Saint Peter came to the woman and asked her to watch the Gates of Heaven for him that day. While the woman was guarding the Gates of Heaven, her husband arrived.
"I'm surprised to see you," the woman said.  "How have you been?"
"Oh, I've been doing pretty well since you died," her husband told her. "I married the beautiful young nurse who took care of you while you were ill.  And then I won the multi-state lottery. I sold the little house you and I lived in and bought a huge mansion and my wife and I traveled all around the world. We were on vacation in Cancun and I went water skiing today. I fell and hit my head, and here I am. What a bummer! How do I get in?"
"You have to spell a word," the woman told him.
"Which word?" her husband asked.
"Czechoslovakia."
The PearlyGates list features material that Pastor Tim thinks is funny but would probably generate emotionally fueled feedback if sent to his other more general and family-safe lists. He knows the jokes are theologically, politically, and/or socially incorrect and he's OK with that. And yes, he would tell these jokes to his mother, his children and even his church in certain public speaking situations where he is called pastor for reasons other than the jokes he tells.

‍"Be a Billionaire!"

and Help

Refugees and

Persecuted Christians
The PearlyGates newsletter is a ministry of Pastor Tim and Cybersalt.

‍If you received this mailing but think you never subscribed, you may have received it after someone forwarded it to you. You have not been added to a list!
Please do not use the unsubscribe links if the subject line begins with "FW:" or
the address in the unsubscribe form is not yours!