Cybersalt News - September 16, 2021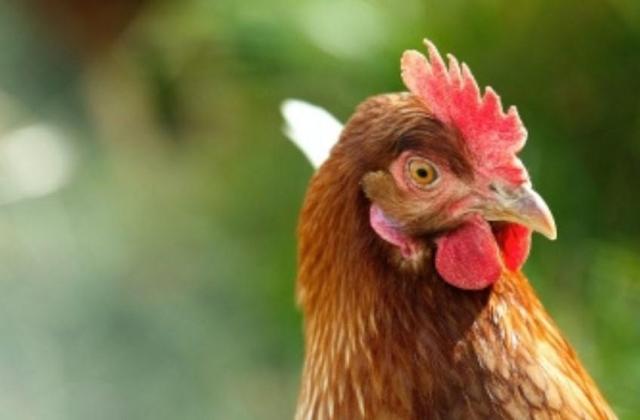 Oh look, Chicken Thursday!
It's an exciting day at Cybersalt World Headquarters. I have a dentist appointment this morning, but that's not why. I also have a chiropractic appointment in the afternoon, but that's also not why. Grandma Cybersalt's new glasses are ready for pickup, but that is still not why. (Lol, doesn't it sounds like we're falling apart?)
No, after all that cleaning, cracking and "bespectacling", we will be heading to the airport to meet a refugee family who are coming to our community 3 years after the sponsorship process began and 8 years after they fled from Pakistan for their lives. I sometimes shed tears when someone is at the airport leaving, but I this might be a time when it happens because someone is arriving! I'll be sure to keep you posted.
Today's video share is part of a standup routine by Tim Hawkins. It had me laughing out loud as I was working a few days ago, so I hope it has the same effect on you.
 Click here to watch the video.
~ Pastor Tim
Size 8 Shoes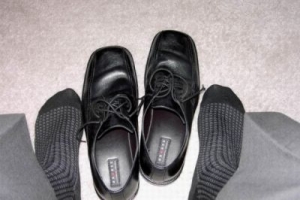 A guy walks into a shoe store and asks for a pair of shoes, size 8. The obviously well trained salesman says, "But sir, you take an 11 or eleven-and-a-half."
"Just bring me a size eight."
The sales guy brings them and the man stuffs his feet into them and stands up in obvious pain. He turns to the salesman and says, "I've lost my house to the I.R.S., I live with my mother-in-law, my daughter ran off with my best friend, and my business has filed Chapter 7."
"The only pleasure I have left is to come home at night and take my shoes off."
One-Liner #1596
True terror is to wake up one morning and discover that your high school class is running the country.
- K. Vonnegut
‍"Be a Billionaire!"

and Help

Refugees and

Persecuted Christians
Quote #2033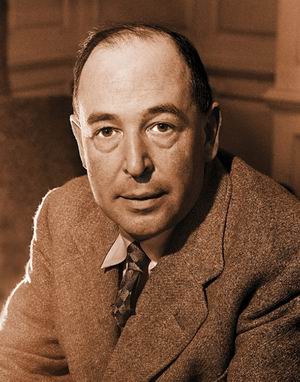 "A man who was merely a man and said the kind of things Jesus said would not be a great moral teacher. He would either be a lunatic on a level with the man who says he is a poached egg - or else he would be the Devil of Hell. You must make your choice. Either this man was, and is, the Son of God; or else a madman or something worse."
- C. S. Lewis
Frantic Writing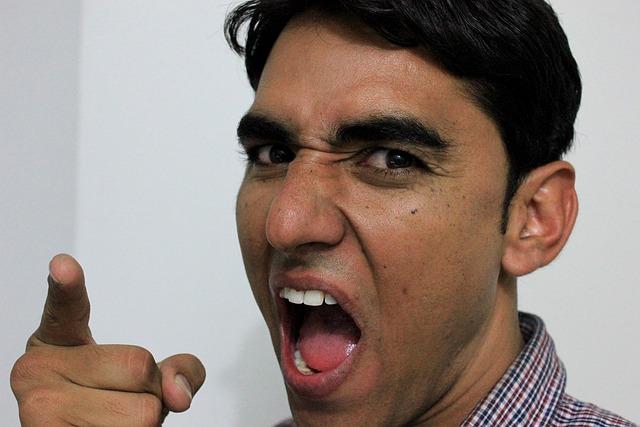 My neighbor was bitten by a stray rabid dog. I went to see how he was and found him writing frantically.
I told him rabies could be cured and he didn't have to worry about writing a will.
He said, "Will!? What will? I'm making a list of the people I wanna bite!"
‍Featured Illustrations are items well suited for illustrating or inspiring a point in a sermon, speech, or devotional. Funny, moving, or perhaps even graphic, the point of them is the point you make with them.
R‍ev. James Snyder, God's Penman, writes . . . . 
Where Oh Where Is My Hair?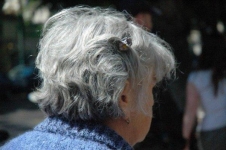 I must confess I sometimes get so busy that certain things have slipped my mind. I don't do this intentionally, but I try to prioritize things in my life.
With so many things going on, it is tough to keep up-to-date with everything, even personal items.
This is not true with the Gracious Mistress of the Parsonage. No matter how busy her day is, she always keeps up with everything. She knows things that are happening a week before they actually happen. How she does that, I don't know, and trust me, I am not going to inquire.
Read more
‍‍The Cybersalt Digest is a ministry of Pastor Tim and Cybersalt.

‍If you received this mailing but think you never subscribed, you may have received it after someone forwarded it to you. You have not been added to a list!
Please do not use the unsubscribe links if the subject line begins with "FW:" or
the address in the unsubscribe form is not yours!