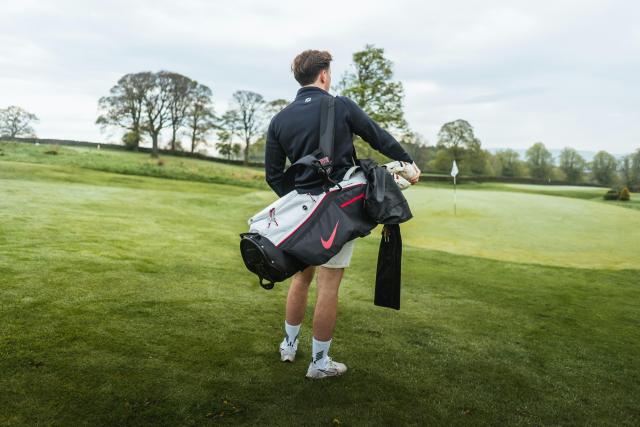 "How was your game, dear?" asked Jack's wife Tracy.
"Well, I was hitting pretty well, but my eyesight's gotten so bad I couldn't see where the ball went," he answered.
"But you're 75 years old, Jack!" admonished his wife, "Why don't you take my brother Scott along?"
"But he's 85 and doesn't play golf anymore," protested Jack.
"But he's got perfect eyesight. He would watch the ball for you," Tracy pointed out.
The next day Jack teed off with Scott looking on. Jack swung and the ball disappeared down the middle of the fairway.
"Do you see it?" asked Jack.
"Yup," Scott answered.
"Well, where is it?" yelled Jack, peering off into the distance.
"I forget."
The PearlyGates list features material that Pastor Tim thinks is funny but would probably generate emotionally fueled feedback if sent to his other more general and family safe lists. He knows the jokes are theologically, politically, and/or socially incorrect and he's OK with that. And yes, he would tell these jokes to his mother, his children and even his church in certain public speaking situations where he is called pastor for reasons other than the jokes he tells.