Cybersalt News - September 27, 2018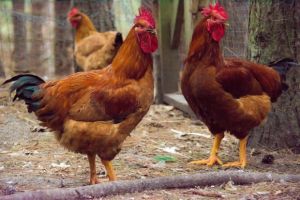 Oh look, Chicken Thursday!
Thanks to subscriber M. Robertson who shared a chicken picture with me this week. I've added it to the Funny Pictures area of the Cybersalt site at:
www.cybersalt.org/funny-pictures/chicken-valley
Enjoy the rest of today's mailing!
~ Pastor Tim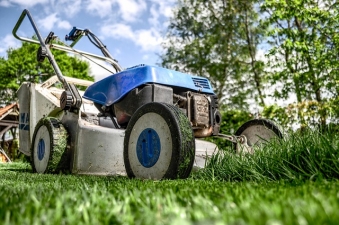 When the power mower broke and wouldn't run, I kept hinting to my husband that he ought to get it fixed, but somehow the 'message' never sank in. Finally, I thought of a clever way to make my point.
When my husband arrived home that day, he found me seated in the tall grass, busily snipping away with a tiny pair of sewing scissors. He watched silently for a short time and then went into the house. He was gone only a few moments when he came out again.
He handed me a toothbrush. "When you finish cutting the grass," he said, "you might as well sweep the drive-way."
The doctors say he will probably live, but it will be quite awhile before all the casts come off.
---
Here's a handy gadget to have in the event of extended power outages or when travelling.
Keep this plugged in and charged up so you can recharge your phone 3 or 4 times while you wait for things to be restored.
In the event of even longer outages the solar panel will slowly give you emergency power too. (The solar panel is not the main method of charging this.)
The PearlyGates list features material that Pastor Tim thinks is funny but would probably generate emotionally fueled feedback if sent to his other more general and family safe lists. He knows the jokes are theologically, politically, and/or socially incorrect and he's OK with that. And yes, he would tell these jokes to his mother, his children and even his church in certain public speaking situations where he is called pastor for reasons other than the jokes he tells.