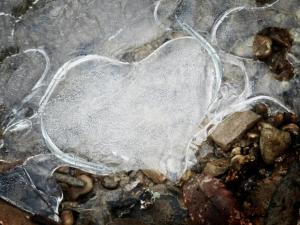 Sunday greetings everyone!
As this is the last Cybersalt Digest to go out before Christmas Day, on behalf of Grandma Cybersalt and myself I wish you a blessed and peace filled Christmas!
I am mindful of the reality that this newsletter goes out to people in all stages of life and all seasons of life. Christmas, like other things that do not change from year to year, makes us keenly aware of those different stages and seasons. Often, but not always, sadness and sorrow are stirred as a result.
Such is the case for part of our hearts this season. We are missing a dear family friend who recently passed away a few weeks short of his 50th birthday. He was a father-in-law to our daughter and grandfather to one of our granddaughters. In the past we celebrated many joys with him, his wife and their 8 children. Now we share in the heartache of his absence.
When things that do not change stir up emotions because of what has changed, I find comfort in the hope and promise of Jesus whom the Bible describes as "the same yesterday, today, and forever." (Hebrews 13:8) At Christmastime that reality brings me back to ground zero of why Jesus was born in Bethlehem. As Roy Lessin put it:
"If our greatest need had been information,God would have sent us an educator.
If our greatest need had been technology,God would have sent us a scientist.
If our greatest need had been money,God would have sent us an economist.
If our greatest need had been pleasure,God would have sent us an entertainer.
But our greatest need was forgiveness,so God sent us a Saviour."
Regardless of stage or season, Christmas reminds us that in Jesus we can find satisfaction for our greatest need: forgiveness and a restored relationship with our Creator.
So again, from our hearts to yours, may the blessings and peace of Christ rest upon and within you.
~ Pastor Tim
P.S.
Rev. James Snyder recently got some unexpected help with his to-do list and that helped him remember some important things about wisdom. You can read "Oh Wisdom, Wherefore Art Thou?" at:
www.cybersalt.org/gods-penman/oh-wisdom-wherefore-art-thou

Enjoy the rest of today's mailing!