Sunday greetings, everyone!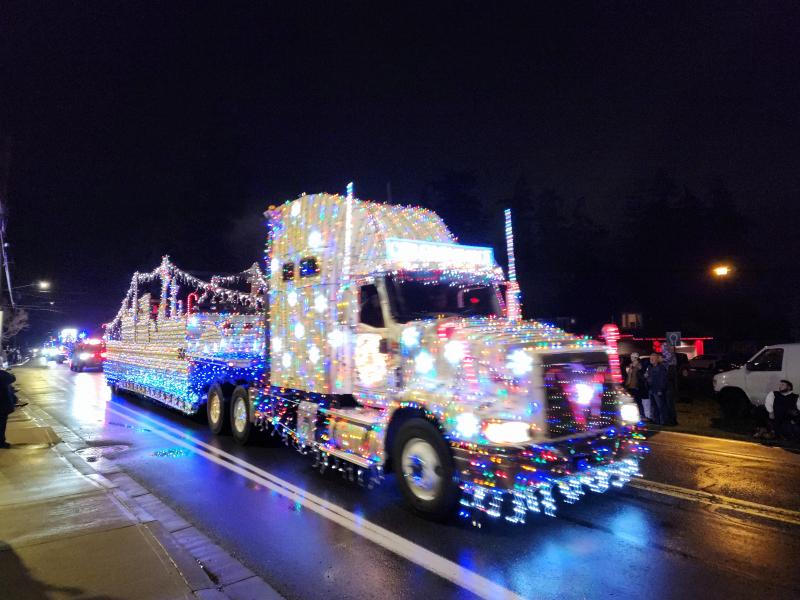 Grandma Cybersalt and I enjoyed a special treat last night - and we didn't even have to leave the sidewalk in front of Cybersalt World Headquarters!
For many years a lighted truck parade has wound its way through Victoria on the first Saturday evening of December. This year they changed the ending point of the parade to a new commercial area just down the hill from us. That gave us the luxury of bundling up and walking to the end of our driveway with hot chocolates in hand, watching the parade, and then being back home in front of the fireplace a minute after it was all over. Luxury!
Today's video share is a blast from the past. I had forgotten about it until it showed up to day as a commercial before a video I was watching. It still amazes me that this was done in real life - not by computer generation.
Click here to watch the video.
Enjoy the rest of today's digest!
~ Pastor Tim