I am so happy that today is Thursday, for I have a couple random thoughts I was thinking about blogging, but they really don't relate in the traditional sense of a post. However, I can see God's blessing in all of them, so today I will share 3 things I'm grateful to God for:
Yesterday I took the subway downtown and ended up stuck. The station I went to was under construction to "improve accessibility," which makes sense because there was no way for me to get above ground with Torre in the stroller. There was one escalator going up, but there were stairs down and up to get to it. I asked the ticket guy if there was any way out, and he said I needed to take the subway back a few stops to get above ground and just walk. He suggested I ask someone to help me just take the stroller up the stairs.I was not optimistic about finding a morning commuter who would be interested in such a task, but the man behind me in line overheard and offered to help! He left his briefcase with the ticket guy and carried the stroller up two huge flights of stairs. This saved me a ton of time, a ton of walking, and taking the stroller down an escalator back to the subway, which always terrifies me a little bit.
Today I had an appointment with my thyroid specialist, who says he doesn't need to see me any more! I was amazed to realize over ten years has passed since my thyroid was removed (and cancer found in it), and I am very grateful to be so far on the other side of that whole ordeal. Plus I found out my doctor is Anglican, and it was cool to chat a bit about church stuff, not just blood tests and hormone levels.
Torre has officially found his feet It is exceptionally cute and so far worth the extra effort of changing his diapers and clothes while he grabs at his toes. I am grateful for a healthy baby who is developing so wonderfully right before my eyes and for the privilege of being home with him so I can see all the little changes as they come.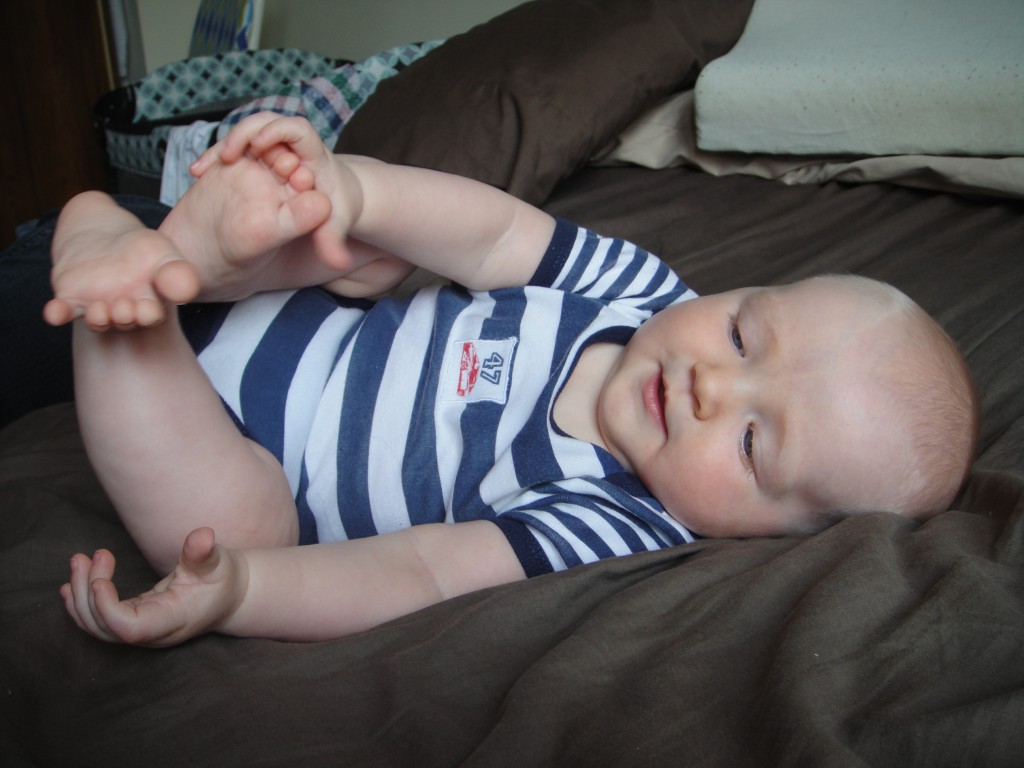 What are you grateful for?