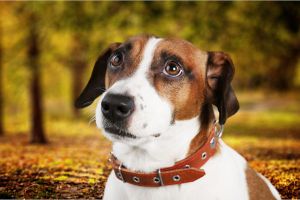 A strong Baptist family decided to buy a home and make everything in the house Baptist. They were going to make it look and feel Baptist through and through. So when they were finished they went to a pet shop to look for a Baptist dog.
They asked the owner, "Do you have a Baptist dog?"
Surprised, the pet shop owner thought about it for a while and then nodded, saying, "Yes... yes, I think we have a dog that will fit your description."
So the owner brought out the dog to the family, and the father said, "Let's see if this is a real Baptist dog." So the father said to the dog, "Go get a Bible."
And the dog ran over to a table, grabbed a Bible in its mouth, ran back to the man and plopped the book at his feet.
Impressed, the father continued, "Let's see if this dog knows its books of the Bible... Turn to Psalm 23".
The dog then opened the Bible with its snout and pawed through the pages to Psalm 23.
Very pleased, the father bought the dog and brought it home. The next day, the family had visitors. They showed their friends the Baptist dog and the things it could do.
Finally, the friends asked, "Well, can it do any other tricks that normal dogs do?"
The Baptist father wondered and said, "Hmm, I don't know. I've never tried." He then ordered the dog, "Heel."
Suddenly the dog leaped onto the father's lap and placed its paw on the man's head and started to pray.
"Wait a minute!" exclaimed the Baptist mother, "This dog isn't Baptist! It's Pentecostal!"