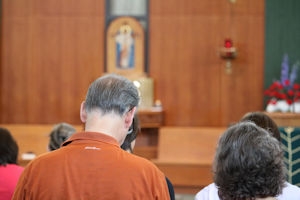 This is a true incident from Alun of Elim Church:
About 2 weeks ago there was a special prayer meeting in our local Elim Church, the Pastors wife started to pray and ask God to work in the town, she included the various ethnic groups one of which were the Muslims - "and Lord we pray for the Muslims of the town, who read and worship the teachings of the Kama Sutra."
Yes, the Kara Sutra, well most of the young people were laughing so hard they cried - this coupled with a church announcement by the church secretary who stood up to give the latest bulletin about the imminent birth of the pastor's new baby, saying, "The doctors are going to seduce the pastor's wife this morning."
The pastor replied, "Well they are a bit late aren't they."
Makes you wonder just what they are teaching in the Elim Church!
Regards Alun